Carew, Anne Marie (2011) Evaluation of the Ballyfermot Strengthening Families Programme. Drugnet Ireland, Issue 36, Winter 2010, p. 9.
From Drugnet Digest
The report of an evaluation of the Ballyfermot Strengthening Families Programme1 was launched by Pat Carey TD, Minister for Community Equality and Gaeltacht Affairs, on 10 September 2010.   
The programme is a 15-week skills-training course for parents, teenagers and whole families. Eleven families, consisting of 14 parents, 20 young people and 10 children, commenced the programme, and 10 families completed it. The evaluation report presents participants' responses to semi-structured interviews conducted towards the end of the programme.
Programme graduates reported having gained from their engagement in the programme:
All families reported improved communication skills.
All parents reported improved parenting skills.
The majority of young people reported an improved relationship with parents.
All young people reported less conflict at home.
The majority of parents and young people reported a greater understanding and respect for each other.  
The programme is funded through the Dormant Accounts Programme and the Ballyfermot/ Chapelizod Partnership. The programme was delivered in 2009 and 2010 through a multi-agency collaboration in Ballyfermot including Ballyfermot STAR, Ballyfermot Chapelizod Partnership, Daughters of Charity Child and Family Centre Cherry Orchard, HSE local social work team, Candle Community Trust, The Base, Familiscope, the local drugs task force and Ballyfermot Social Intervention Initiative.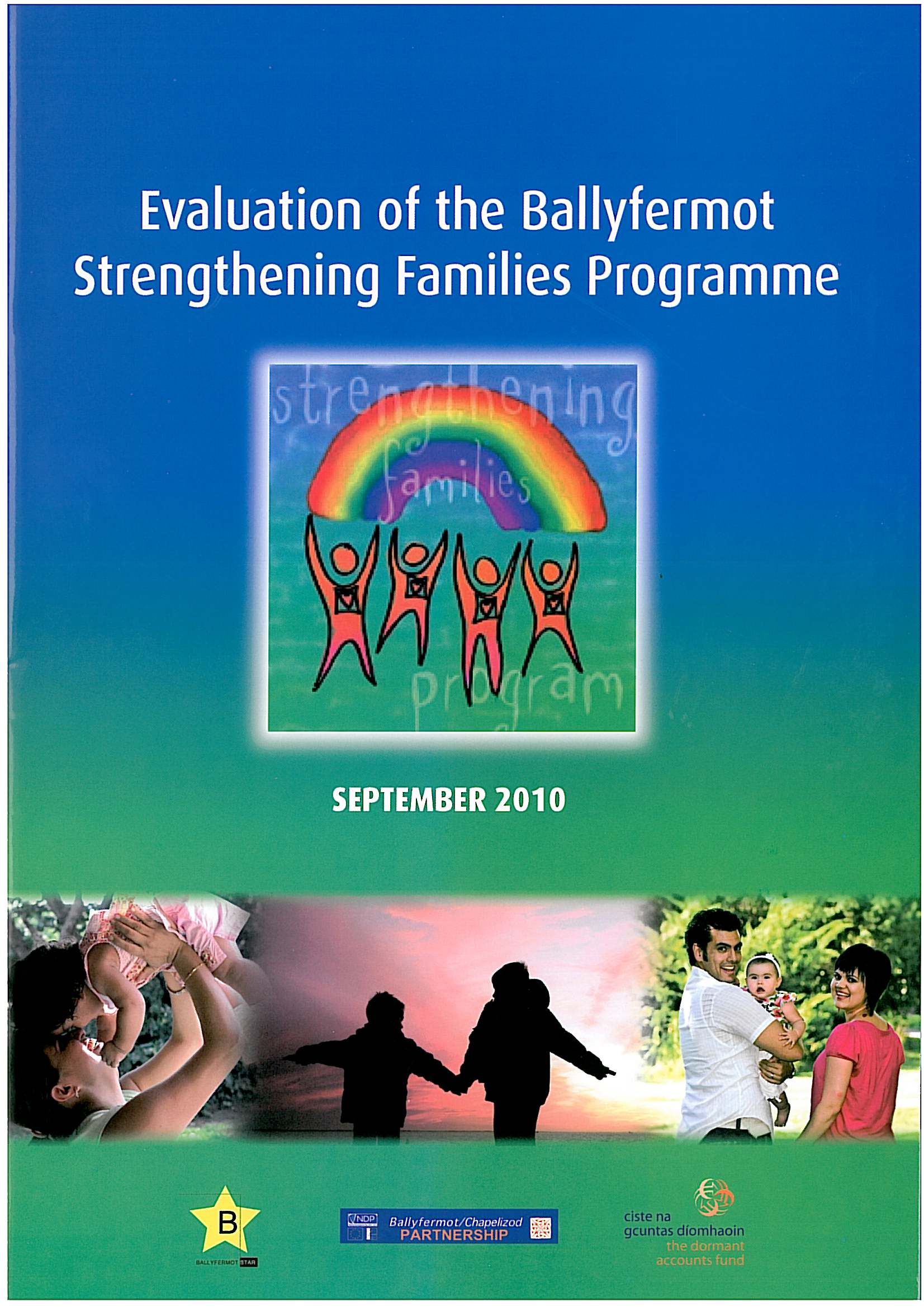 Prevention, Harm reduction
Repository Staff Only: item control page