The HRB National Drugs Library supports those working to develop the knowledge base around alcohol and other drug use in Ireland. We aim to enable evidence-informed decision making in research, policy and practice by providing relevant and appropriate library and information resources and services. We are funded by the Department of Health, and based within the
Health Research Board
, which is the lead agency in Ireland supporting and funding health research.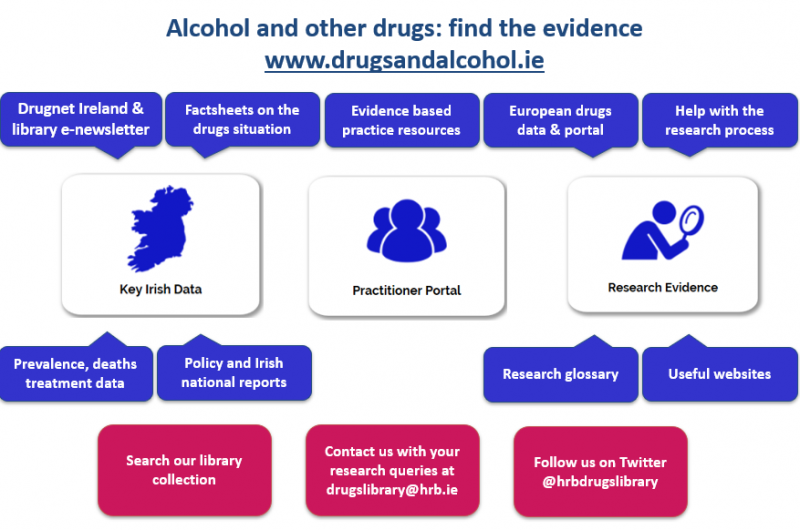 Health Research Board, Grattan House, 67-72 Lower Mount Street, Dublin 2
Our library collection has articles, reports, ebooks, news and conference items, Parliament debates, audio/podcasts and videos. Our focus is to collect Irish research related to alcohol and other drugs, however we also have a large number of full-text international items. To learn more about the website and how to search our collection, please visit our tutorials page which has instructional videos.
Meet the HRB National Drugs Library staff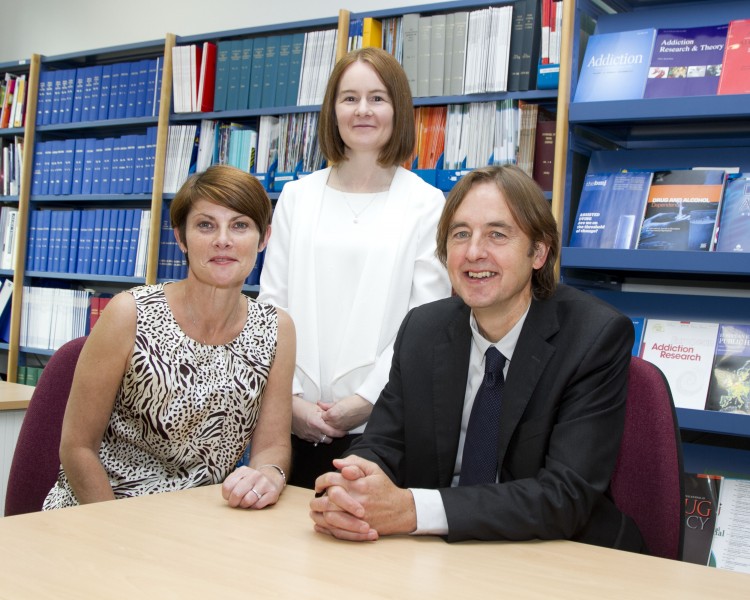 Mairea Nelson is an Information Officer in the HRB National Drugs Library, a position she has held since 2010. She has written articles and presented at many conferences. Mairea has a Masters in Applied Social Research from Trinity College Dublin. LinkedIn: https://www.linkedin.com/in/mairea  
Mary Dunne is a Chartered Information Specialist who has worked in the drugs and alcohol area since beginning work in the Health Research Board in 2000. Her qualifications include a Masters in Psychology and a Masters in Information and Library Studies (Distinction). Linkedin: http://ie.linkedin.com/in/LibrarianMaryDunne
Brian Galvin manages the HRB National Drugs Library and is Editor of Drugnet Ireland, the HRB's quarterly drugs research and policy bulletin. Brian is Head of Ireland's National Focal Point to the European Monitoring Centre for Drugs and Drug Addiction (EMCDDA).