Lyons, Suzi (2020) Seminar on increasing engagement of Travellers within addiction services. Drugnet Ireland, Issue 72, Winter 2020, pp. 23-24.
Pavee Point Traveller and Roma Centre held a seminar on increasing the engagement of Travellers within the addiction services on 13 November 2019.1 The aim of the seminar was to improve engagement between Travellers and State agencies, present examples of positive work and models of good practice, and identify key recommendations in relation to Travellers and problem drug use in preparation for the review of the current national drugs strategy. 
The seminar was chaired by Martin Collins (co-chair of Pavee Point) and opened by Minister of State with responsibility for Health Promotion and the National Drugs Strategy, Catherine Byrne TD. The following speakers presented on the day. Dr Anne Marie Carew from the Health Research Board presented trends in drug treatment data focusing on Travellers. Dr Jane Mulcahy from University College Cork spoke on the wide-reaching effects of intergenerational trauma due to discrimination on addiction. Anna Quigley from CityWide Drugs Crisis Campaign discussed the challenges of working in the community, while John Paul Collins and Corrine Doyle from Pavee Point Traveller and Roma Centre gave an in-depth presentation on the organisation. Subsequently, Doreen Carpenter of the Clondalkin Travellers Development Group and Jennifer Clancy of the Clondalkin Drug and Alcohol Task Force presented the Clondalkin Model as a good example of interagency practice. Finally, Michael Cawley, the Traveller and Client Coordinator at Coolmine Therapeutic Centre, spoke eloquently of his experience in the addiction services.
 1 For further information on the seminar, visit: https://www.paveepoint.ie/national-drugs-strategy-failing-travellers/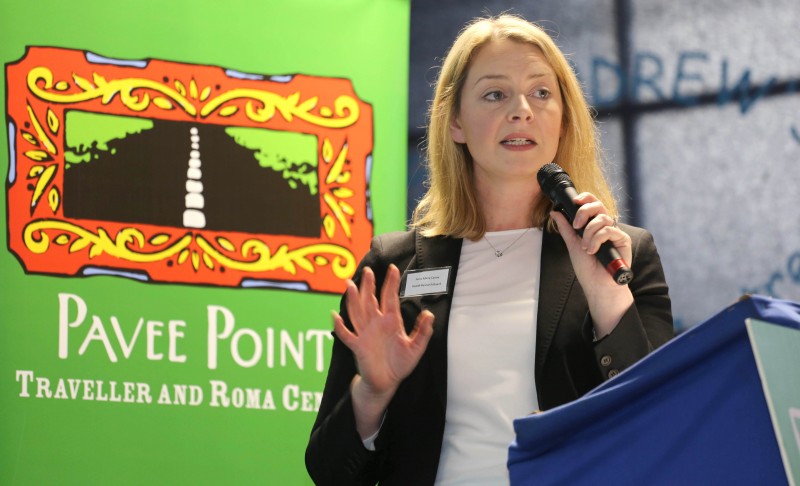 Dr Anne Marie Carew,  speaking at the seminar on Travellers' engagement with addiction services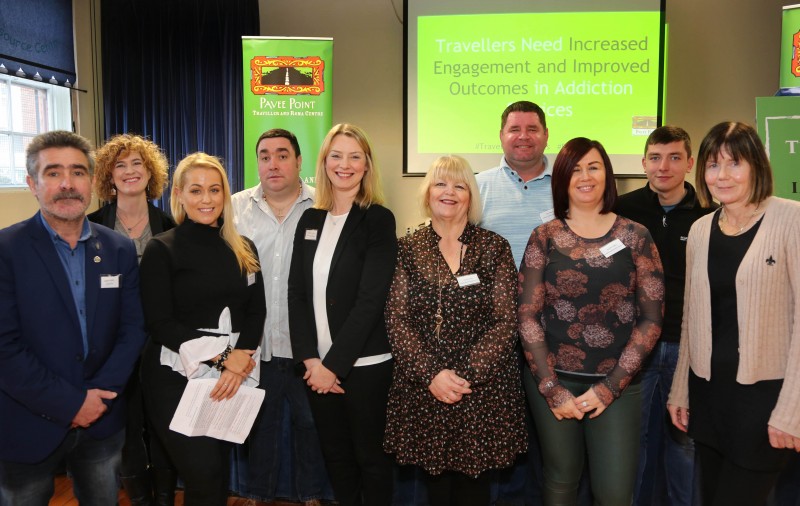 Participants at the seminar on Travellers' engagement with addiction services in November 2019 at Pavee Point Traveller and Roma Centre
Irish-related, Open Access, Article
Repository Staff Only: item control page