Condron, Ita (2014) City Clinic marks 20 years in addiction services. Drugnet Ireland, Issue 49, Spring 2014, p. 26.
The City Clinic is a HSE-funded drug treatment centre in Amiens Street in north Dublin. Set up in April 1993 as a public health and harm reduction response to the inner city's growing heroin problem, the clinic celebrated 20 years of service in December 2013 with the launch of The City Clinic: 20 years of reflections, remembrances and recollections 1993 –2013.1 The booklet, with contributions from current and former staff, clients and others associated with the clinic, traces the work and development of the clinic since its inception.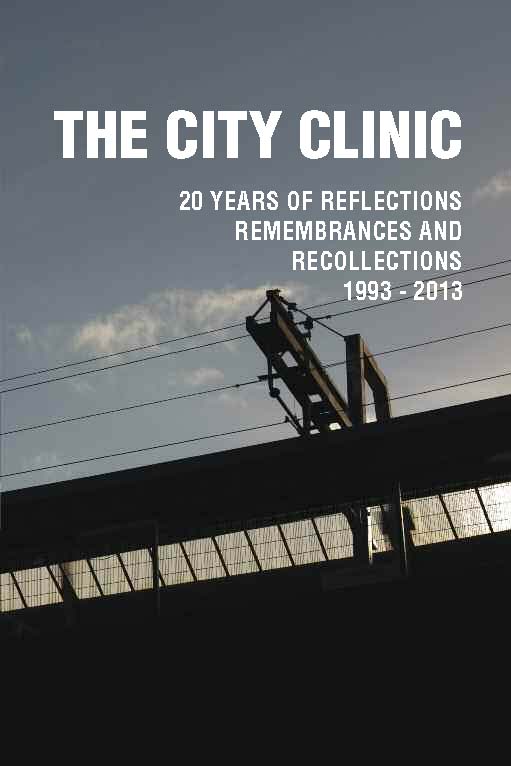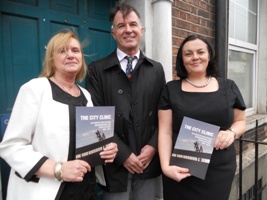 Ava Stapleton, counsellor, Des Crowley, GP co-ordinator; and Jo-Anne Sexton, counsellor/ psychotherapist, at the launch
Contributors to the booklet share personal memories of the City Clinic over the past 20 years, including those who recall its early days, their memories of the drug situation at the time and of the events and people that led to the setting up of the clinic.
Dr Des Crowley states that the pattern of drug use and the service-user profile of clients of the City Clinic have changed over the past 20 years. Now, clients often have polysubstance drug and alcohol abuse problems, clients in treatment have an increasing age profile and their health and treatment needs are changing. There are significant levels of dual diagnosis among the clinic's patient group.  
Dr Crowley also states that drug treatment services have changed radically over the last 20 years and that the success of the City Clinic is substantial. Clients have immediate access to treatment and a retention rate for those in treatment of 98%. He goes on to say:
The success in almost eliminating the spread of HIV infection among drug injecting community is a testament to the success of a harm reduction and public health approach to drug addiction … . The development of care planning and risk assessment has significantly improved patient outcomes across a range of measures. (p.7).
The City Clinic now has a staff of 25 multi-disciplinary health professionals, including admin staff, doctors, pharmacist, counsellors, nurses, outreach, general assistants, a rehab and integration worker and a midwife, to address the complex medical and psycho-social needs of clients. The clinic has treated over 1,300 patients since 1993 and adopts an inter-agency approach within the community to maximise all available treatment resources, so as to meet the care needs of clients.
1. The City Clinic (2013) The City Clinic: 20 years of reflections, remembrances and recollections 1993–2013. Dublin: The City Clinic. www.drugsandalcohol.ie/21037
Irish-related, Open Access, Article
Repository Staff Only: item control page