McGuire, Vivion (2013) Taoiseach officially opens Riverbank Centre. Drugnet Ireland, Issue 44, Winter 2012, p. 23.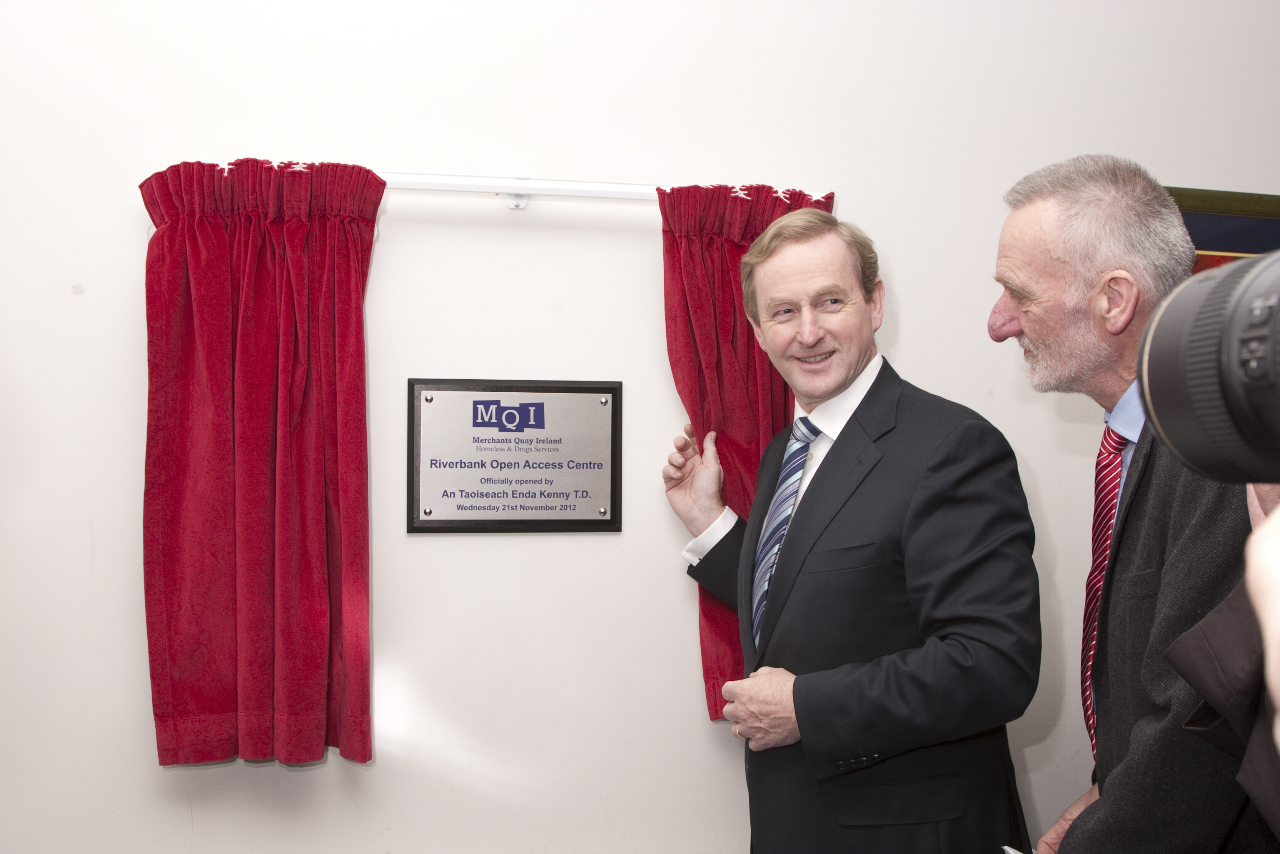 Taoiseach Enda Kenny preformed the official opening of MQI's new Riverbank Centre at 13 Merchants Quay, Dublin 8, on 21 November.
The Riverbank Open Access Centre offers three free meals a day in a respectful non-judgemental atmosphere. Additional services provided include a

primary care centre offering medical and dental facilities, as well as help with the practicalities of ending homelessness and addiction.
Tony Geoghegan, MQI director, said he was 'not surprised' that the new centre, which has almost double the capacity of the old centre, has seen demand increase to fill it up almost immediately. 'We have known from experience there is a social cost to the recession', he said, 'it was the same in the 1980s.'
Mark Kennedy, head of day services, said the new primary care services are a great asset. Many foreign nationals experience difficulty in accessing HSE services, he said, and the project was particularly grateful to a dentist who offered his services for free.
Irish-related, Open Access, Article
Repository Staff Only: item control page