Lyons, Suzi (2012) Drug misuse in the south eastern counties of HSE South. Drugnet Ireland, Issue 42, Summer 2012, p. 15.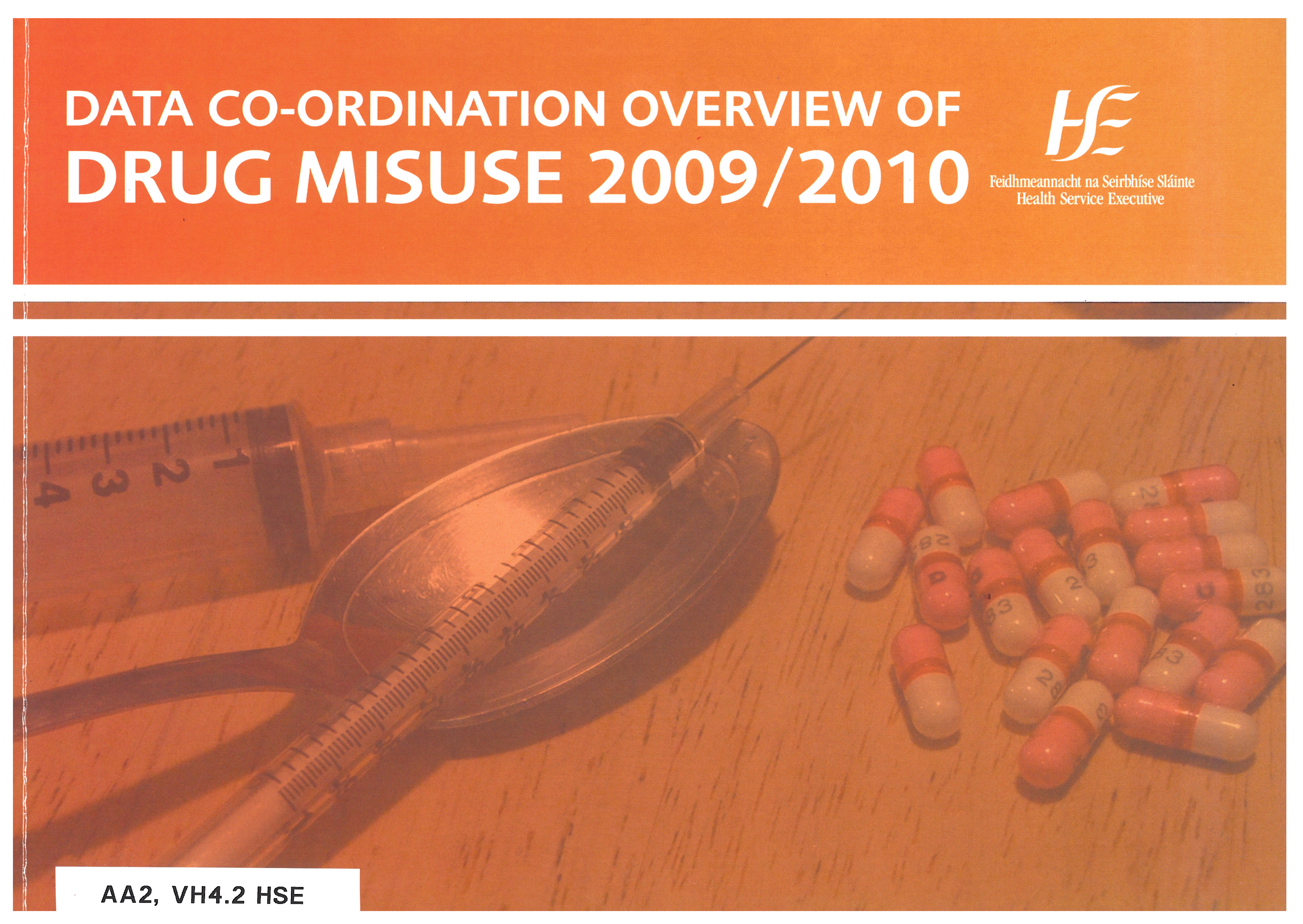 The Health Service Executive (HSE) South published the report Data co-ordination overview of drug misuse 2009/2010  in October 2011.1 The report covers the south eastern counties of HSE South (Carlow, Kilkenny, Tipperary South, Waterford and Wexford), and comprises sections relating to treatment services, substance-related offences and cases dealt with by the Probation Service in the area. 
The section on treatment services analyses data collected from statutory and voluntary drug and alcohol treatment agencies, acute general hospitals and psychiatric hospitals in the south east. Data from the drug and alcohol treatment services are returned to the National Drug Treatment Reporting System in the Health Research Board.  
The total number of individuals seeking treatment in 2009 was 3,339, increasing to 3,518 in 2010. The number of individuals who proceed to treatmentincreased from 2,918 in 2009 to 3,157 in 2010.Table 1 outlines the main characteristics of those treated in the region. 
The number of women attending services in the region increased from 969 in 2009 to 1,124 in 2010. In both years the majority of clients were in the 20–34-year age group, and alcohol was the most common main problem drug for which treatment was sought.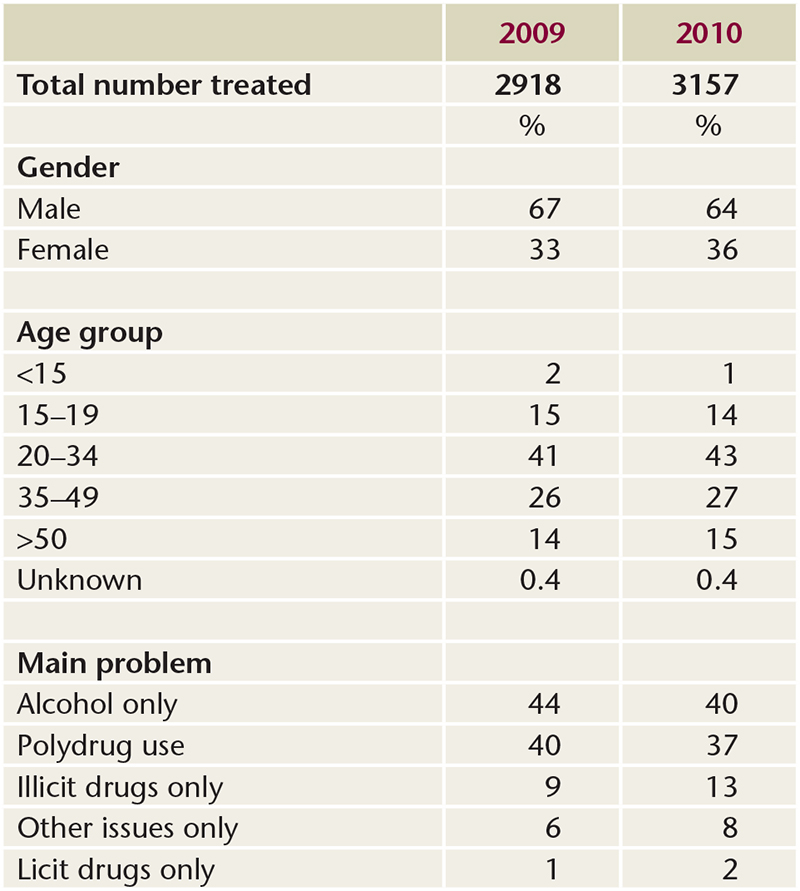 While alcohol was the main problem drug reported by treated clients in both years, in 2009 cannabis (15%) was the second most common main problem substance, followed by heroin (14%). In 2010, this trend was reversed and heroin (19%) was the second most common substance followed by cannabis (16%). In 2010, 1.5% of those treated for problem substance use were treated for headshop drugs, compared to only 0.07% in 2009. Of those treated for non-substance addictions in 2009 and 2010, most were treated for gambling. The outcomes for both years were similar, with similar proportions of clients completing treatment (Table 2).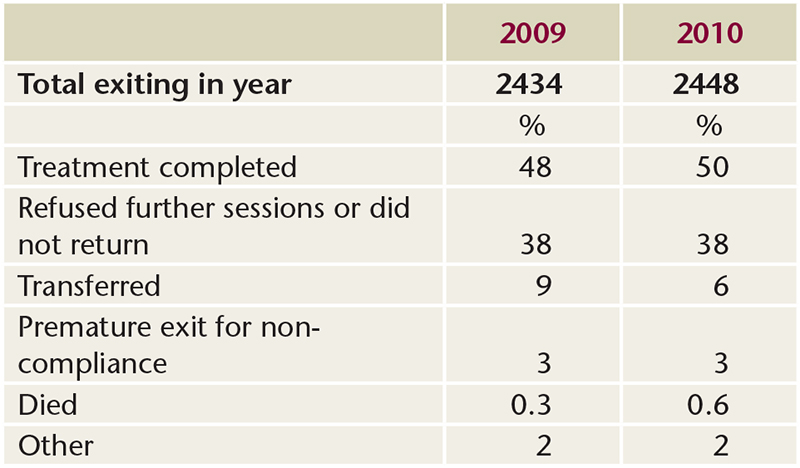 1. Kidd M (2011) Data co-ordination overview of drug misuse 2009/2010. Waterford: HSE South. www.drugsandalcohol.ie/17057
Irish-related, Open Access, Article
Repository Staff Only: item control page