Moore, Joan (2012) RADE group performs special song cycle. Drugnet Ireland, Issue 42, Summer 2012, p. 13.
RADE (recovery through arts, drama and education) aims to engage drug users with the arts and therapeutic supports and provide a platform for their artistic expression.  During May, musician Sean Millar and RADE participants performed 'The last ten years' song cycle in the Liberty Hall Theatre and in two shows in St Patrick's Cathedral.  The production combines choral music and ritual performance exploring attitudes to legal and illegal drug use.   Minister of State Róisín Shortall TD was guest speaker at the event.  
RADE participants are looking forward to repeating their performance in St Patrick's Cathedral at this year's Dublin Fringe Festival on 19–22 September.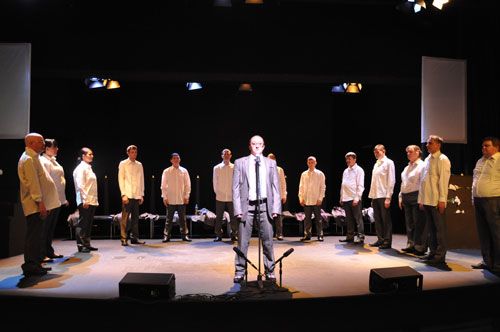 Irish-related, Open Access, Article
Repository Staff Only: item control page