Connolly, Johnny (2012) CityWide launches policy document and drug alliance initiative. Drugnet Ireland, Issue 42, Summer 2012, p. 9.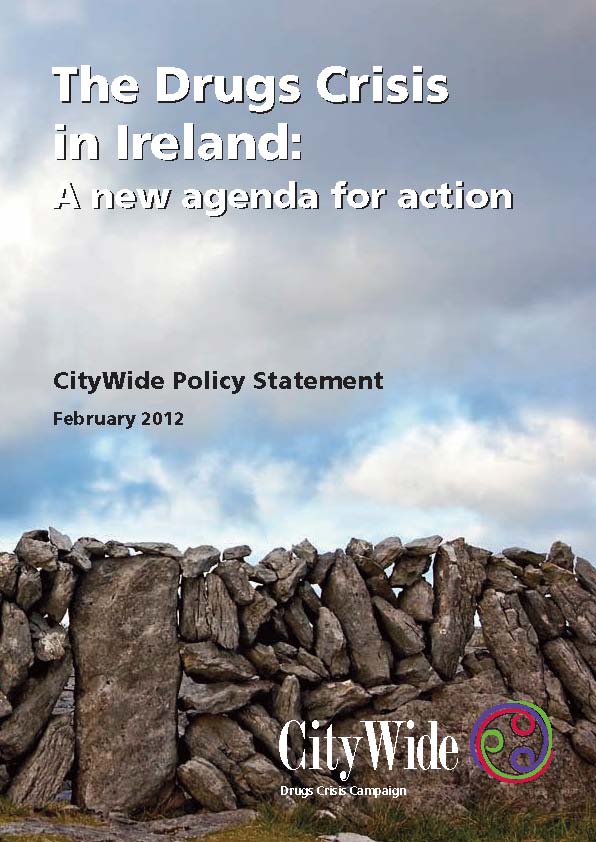 CityWide Drugs Crisis Campaign, along with the Services, Industrial, Professional and Technical Trade Union (SITPU), voluntary organisations, community drug services, church organisations, members of the artistic community and others, launched a new broad-based drugs alliance in February to give a renewed impetus to the response to the drugs crisis in Ireland.1 CityWide also launched a film documentary about the social history of the organisation2 and a policy statement for 2012.3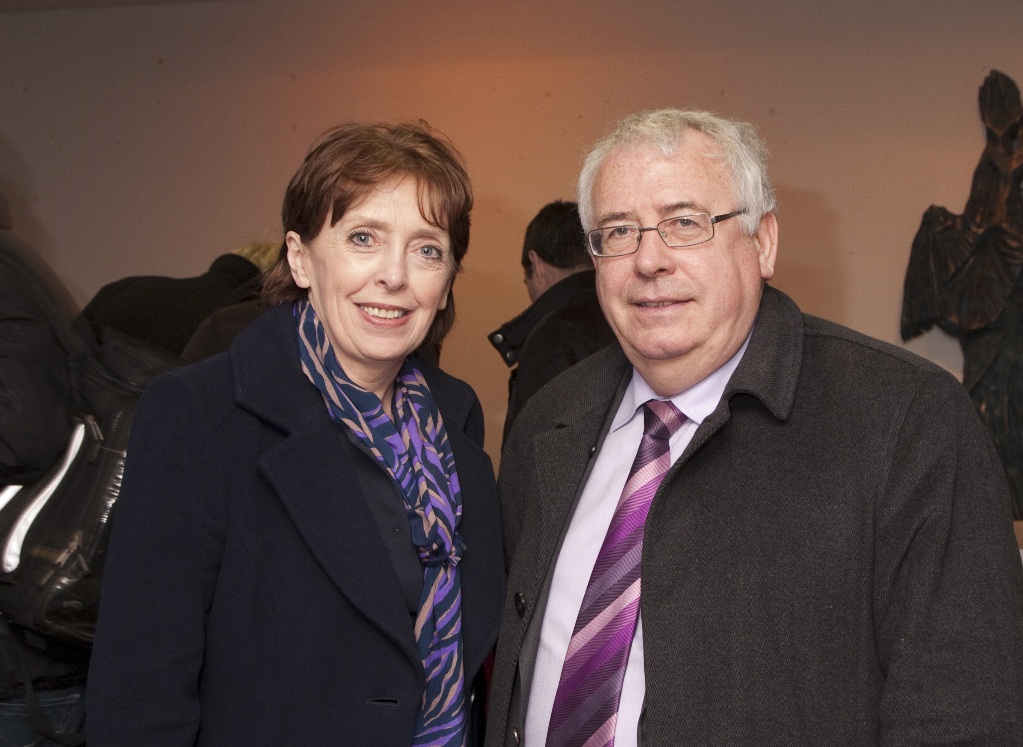 Pictured at the launch: Ministers of State, Róisín Shortall
The policy statement is based on a broad consultation with people living and working in communities most affected by drug problems. It highlights a number of current drug-related issues and sets out an eight-point agenda to address them. According to the statement, 'Polydrug use has replaced heroin as the key concern of communities. Polydrug use involves the consumption of a number of substances at the same time, most commonly alcohol, cannabis and prescription drugs but also psychoactive substances, other tablets, cocaine, heroin and methadone', the availability of which is facilitated by 'their easier access, online, by mobile phones and, in the case of alcohol, over the counter at ever decreasing prices' (p.3). 
Another key issue identified by CityWide is what it sees as a weakening by the current drugs strategy of the partnership between government and affected communities, an approach followed by successive Irish governments since the 1990s. Speaking in advance of the launch and in support of the new alliance, Fergus McCabe of CityWide said:
Citywide and the communities we represent have always tried to cooperate with Government in the promotion and implementation of the national drugs strategy. But over the past few years this has become more and more difficult. Government are moving away from a partnership approach and this is undermining the delivery of the strategy. We are confident that our coming together as an alliance will help strengthen the voice of the NGO drug sector and will locate the drugs issue squarely back on the political agenda.4
This position was supported by Joe O'Flynn, general secretary of SIPTU, who said: 'We need to ensure that our national drugs strategy is being defended across all departments. The principles of partnership cannot be abandoned simply because of our economic problems. It's at times like these that we need effective partnership – not less partnership'.4
Another issue highlighted as a key current concern is on-street drug dealing and the impact of drug-related gang violence and intimidation in local communities. According to CityWide: 'Often related to drug debt, intimidation includes threatened and actual damage to property, physical assault and in some cases murder, against debtors and their families'(p.3). Fear of gang reprisals mean that many of these incidents go unreported and therefore unchallenged by the authorities. A related issue is the 'grooming [of] vulnerable children and young people to join gangs' (p.3).
The CityWide policy statement concludes with the following eight-point proposed agenda for action (pp.4–5):
Ø 
Improve protection, reporting and prosecution of debt intimidation.
Ø 
Systematically tackle gang activity.
Ø 
Support families, children and young people most at risk.
Ø 
Build community resilience.
Ø 
Strengthen information and harm reduction messages.
Ø 
Direct 'profits' from problem drug use (i.e. funds seized by the Criminal Assets Bureau) and introduce a social responsibility levy (on drinks industry).
Ø 
Debate decriminalisation.
In calling for an 'open debate about decriminalisation in Ireland', CityWide states that 'much of the harm related to drug use and drug dealing occurs because of their illicit nature…. …the global war on drugs has failed and it is time for us to challenge rather than reinforce common misconceptions about drug markets, drug use and drug dependence' (p.5).
1.

   
CityWide was established in 1995 as a community based advocacy network. See
www.citywide.ie
3.

   
CityWide Drugs Crisis Campaign (2012) The drugs crisis: a new agenda for action. Dublin: CityWide.
4.

   
CityWide Drugs Crisis Campaign (2012, 17 February) Launch of new broad based drug alliance initiative. Press release issued by CityWide on the launch of alliance initiative.
www.citywide.ie
Irish-related, Open Access, Article
Repository Staff Only: item control page