McGuire, Vivion (2012) BYAP marks its 30th year with launch of two reports. Drugnet Ireland, Issue 41, Spring 2012, p. 6.
November 2011 saw Ballymun Youth Action Project (BYAP) launch two reports on substance misuse to mark the final event celebrating its 30th year. The first report, Seen but not heard?, documents the proceedings of a conference on substance misuse that took place in Dublin Castle in March 2011.1 The second report, Fact or fiction?, looks at young people's attitudes to drugs and alcohol-related issues.2 
The conference report, in particular, offers an insight into the experiences and issues affecting local communities, practitioners and academics. It also highlights the need for all agencies working in the field to adopt a more integrated approach in addressing the drugs problem. The second report offers an insightful picture of the experiences and attitudes of young people. It also offers a more personalised local perspective than other, larger, general research surveys carried out in Ireland.
Dermot King, director of BYAP, said at the launch, 'The voice that comes from within communities affected by drugs and alcohol will continue to provide crucial insight and understanding in how to deal with these issues.'
Founded in 1981, the Project has been offering a community-based response to drug and alcohol misuse in the Ballymun area. Congratulations to Ballymun Youth Action Project on its 30th anniversary and continued success for the future. For further information or to obtain a copy of these reports, please call 01 842 8071 or log on to
http://www.byap.ie/
1. Ballymun Youth Action Project(2011) Seen but not heard? Thirty years of communities responding to drugs. Dublin: BYAP.  
www.drugsandalcohol.ie/16442
2. Herbert C and Fennelly C(2011) Fact or fiction: a study of attitudes to alcohol and related issues among young people in the Ballymun area. Dublin: BYAP. 
www.drugsandalcohol.ie/16441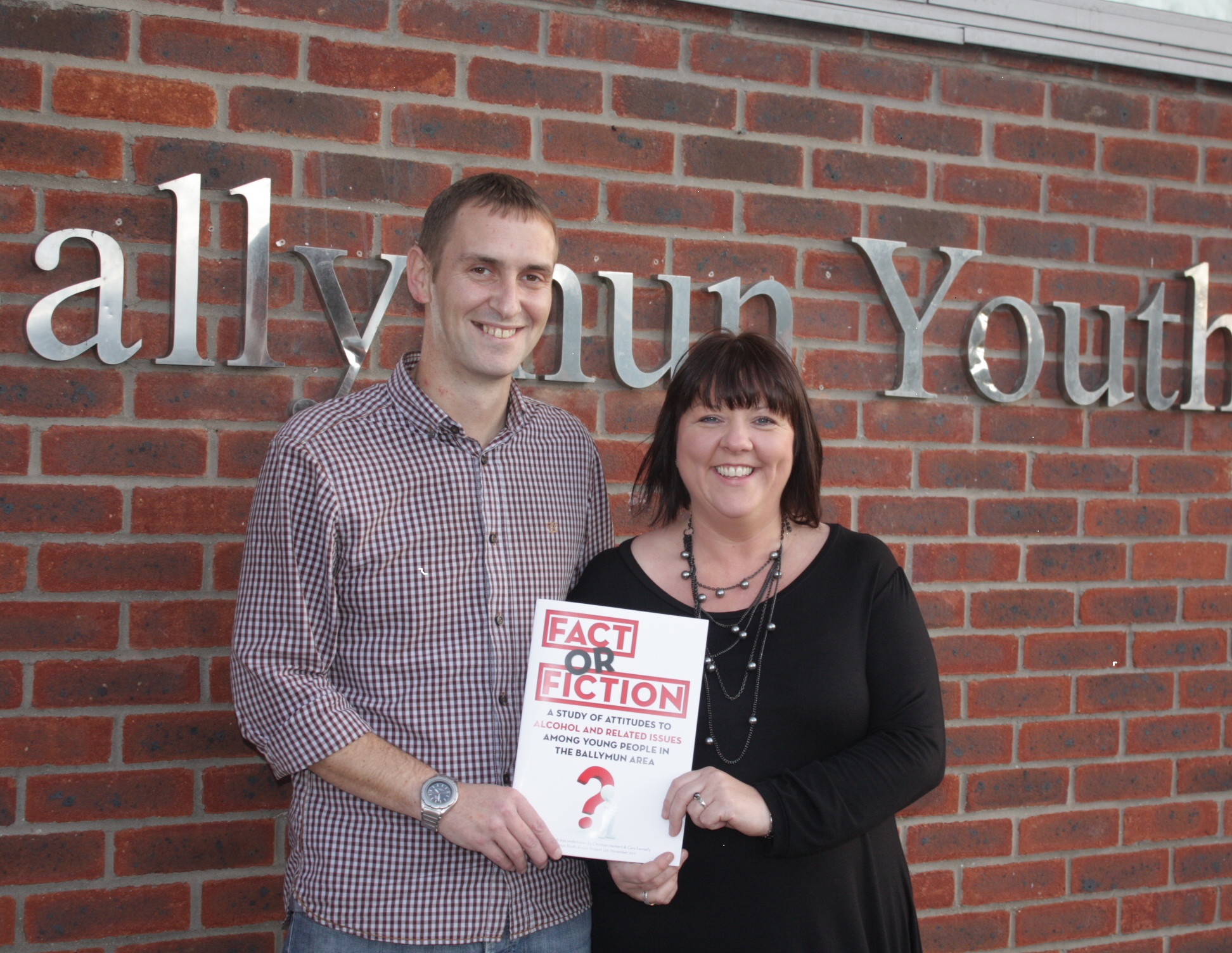 At the BYAP launch: Christian Herbert and Cara Fennelly, authors of the Fact or fiction? report
Irish-related, Open Access, Article
Repository Staff Only: item control page