Connolly, Johnny and Pike, Brigid and Keane, Martin and Lyons, Suzi (2011) Drugs policy in the new programme for government. Drugnet Ireland, Issue 37, Spring 2011, pp. 1-2.
As this newsletter goes to press, the government has not announced its intentions with regard to the future location of the Office of the Minister for Drugs and its functions. However, the new programme for government, Government for National Recovery 2011–2016,1 contains a number of actions related to drugs policy. This article attempts to identify the implications of these actions should they be implemented.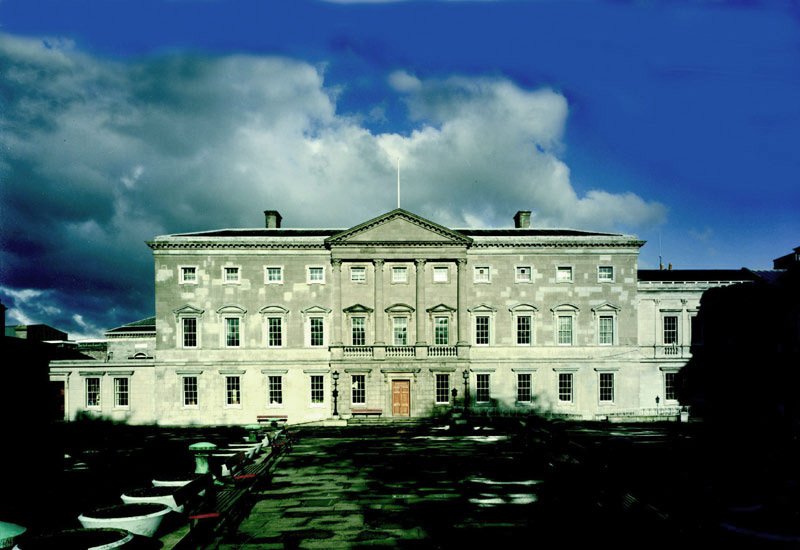 Actions related to crime and justice
We will introduce roadside drug testing programmes to combat the problem of driving under the influence of drugs.
The development of reliable roadside testing procedure has been a challenging issue for many countries. At present the Garda Síochána, the Department of Transport and the Medical Bureau of Road Safety are collaborating in the development of a scheme to introduce US-style roadside tests on suspected drug drivers to accompany roadside alcohol tests.
We will ensure that violent offenders and other serious offenders serve appropriate prison sentences while at the same time switching away from prison sentences and towards less costly non-custodial options for non-violent and less serious offenders.
The first Bill introduced by the new Minister for Justice and Law Reform is the Criminal Justice (Community Service) (Amendment) (No. 2) Bill. This Bill creates an obligation on the courts, when sentencing an offender, to consider imposing a community service order in circumstances where a sentence of imprisonment of up to 12 months is being considered. Although the Bill does not mention specific offences, many offenders whose offences are committed as a consequence of drug addiction receive short custodial sentences and could benefit from the terms of this legislation.
A review will be conducted of the working of the mandatory sentencing laws in the context of an overall review of drugs policy.
The recent decision by the Supreme Court in DPP v Connolly raises a number of important issues in relation to the future application of s.15A and s.27 of the Misuse of Drugs Act 1977 (as amended).2 These sections of the Act provide for a minimum presumptive sentence of ten years' imprisonment for possession of drugs with a market value of €13,000 or more. The Supreme Court quashed a previous conviction under s.15A on the basis that the burden of proof required to determine the purity and therefore value of the drugs had not been met by the prosecution.
We will strengthen the supply reduction effort and criminal assets seizures, particularly at local level.
During the last Dáil, the Labour Party introduced the Proceeds of Crime (Amendment) Bill 2010. The purpose of the Bill was to reduce from seven years to two years the waiting period before the Criminal Assets Bureau can apply to the High Court for the disposal and forfeiture of assets frozen under s.3 of the Proceeds of Crime Act 1996. This Bill lapsed with the dissolution of the Dáil. The Labour Party's election manifesto, however, is committed to reintroducing this Bill, and to the strengthening of drug supply reduction efforts and criminal assets seizure at a local level.
We will carry out a full review of the Drug Treatment Court programme to evaluate its success and potential in dealing with young offenders identified as having serious problems with drugs.
We will end the practice of sending children to St Patrick's Institution.
The recent review of the Drug Treatment Court3 recommended that the programme be extended to offenders aged 16–18 years before the Children Court. The focus on young offenders may also be influenced by the commitment to end the practice of sending children to St Patrick's Institution.
Actions related to implementation of policy
Ensure every government department, agency or task force responsible for implementing elements of the National Addiction Strategy will be required to account to the Minister for their budget annually and to demonstrate progress on achieving targets.
This measure aligns with Action 68 in the EU Drugs Action Plan 2009–2012, which calls on member states to 'develop and apply analytical instruments to better assess the effectiveness and impact of drug policy (e.g. model evaluation tools, policy effectiveness indices, public expenditure analysis, etc.)'.
In line with this action, the European Monitoring Centre for Drugs and Drug Addiction (EMCDDA) has developed a tool to assist member states in analysing their drug-related public expenditure. The EMCDDA distinguishes between two types of public expenditures – those explicitly labelled 'drug-related' and those which are not labelled as such and which are embedded in programmes with broader goals (e.g. the overall Garda Síochána budget). While labelled expenditures can be traced by exhaustively reviewing official financial reporting documents such as budgets and year-end reports, the EMCDDA advises that non-labelled expenditures have to be calculated through modelling/estimation approaches.
To date, Ireland has only reported on its labelled drug-related expenditures; it has not undertaken any modelling exercises to estimate the full amount of public expenditure on the illegal drugs issue.
Actions related to prevention and rehabilitation
Expand rehabilitation services at local level in line with need and subject to available resources.
Assist drug users in rehabilitation through participation in suitable local community employment schemes.
Work with local and regional drugs task forces to implement effective programmes aimed at preventing addiction in schools.
Require all local and regional drugs task forces to build on the success of Education Prevention Units in other task forces.
The four actions above are broadly in line with current drugs policy.
Develop compulsory as well as voluntary rehabilitation programmes.
If implemented, this action would represent a significant shift in policy. It is not clear how compulsory rehabilitation could be implemented in Ireland.  The Welfare Reform Bill currently being debated in the UK parliament requires welfare claimants 'who are dependent on or have a propensity to misuse any drug' to follow a rehabilitation plan, and also contains powers to require welfare claimants to undergo drug testing.
Update the out-dated drugs awareness programmes in schools to reflect current attitudes and reality of recreational drug use amongst teens.
This action appears to signal a shift away from the life-skills programmes in schools. There is evidence that these programmes are effective in improving decision-making skills and building resilience and resistance skills among young people. Alcohol, tobacco and cannabis are the main substances used by young school-going people. It is not yet clear how programmes can be developed to minimise the risks of such substance use among this population.
Actions related to treatment and harm reduction
Target resources to increasing the number of needle exchange programmes and rehabilitation places across the country where it is needed most.
Action 34 of the NDS calls for the expansion of availability and access to needle exchange services as required. At the time of writing (March 2011), the nationwide needle exchange programme planned for 65 pharmacies (funded by a grant from the Elton John AIDS Foundation) has not been rolled out as the HSE and the Irish Pharmacy Union are still negotiating final terms.
Action 32 of the NDS calls for an integrated national treatment and rehabilitation service for all substance users. In 2007, the HSE Working Group on residential treatment and rehabilitation reported a shortfall of 104 inpatient detoxification places and 252.5 rehabilitation places.4
1. Fine Gael and the Labour Party (2011) Government for National Recovery 2011–2016.
3. Department of Justice, Equality and Law Reform (2010)
Review of the Drug Treatment Court.
Dublin: Stationery Office. Available at
www.justice.ie
4. Corrigan D and O'Gorman A (2007)
Report of the HSE Working Group on residential treatment and rehabilitation
. Dublin: Health Service Executive.
www.drugsandalcohol.ie/6382
Irish-related, Open Access, Article
Repository Staff Only: item control page