Lyons, Suzi (2011) Crosscare Teen Counselling annual report 2009. Drugnet Ireland , Issue 36, Winter 2010 , p. 9.
From Drugnet Digest
The aim of Teen Counselling is to provide a professional service for teenagers who have behavioural and emotional problems, and to complement the role of other statutory and voluntary services. The annual report for 20091 states that Teen Counselling had 431 referrals and saw 248 new families in that year. There were 235 cases closed which involved over 2,000 counselling sessions.  
The majority of referrals were for behavioural and family problems; 8% were for drug or alcohol use. This piece will focus on the information provided in relation to alcohol and drug use reported by the clients. Four per cent of clients aged under 16 years reported using drugs and 17% reported using alcohol. Nine per cent of clients aged 16 or over reported using drugs and 21% reported using alcohol. Slightly more boys then girls reported using drugs or alcohol. Of those who used drugs, almost all (94%) reported using cannabis; smaller proportions used ecstasy (15%), pills or medicine (15%), cocaine (12%), solvents (6%) and magic mushrooms (6%). It is notable that many of the clients reported addiction problems in their families, particularly among fathers.
The report notes that the percentage of clients who reported using drugs has fallen over the past number of years, from 18% in 2008 to 13% in 2009. The percentage who reported smoking has also fallen, from 19% in 2006 to 8% in 2009. 
In 2009 Crosscare produced a manual for counsellors and reported that a controlled trial would be initiated in 2010, in collaboration with University College Dublin, to evaluate the effectiveness of the Teen Counselling model of work.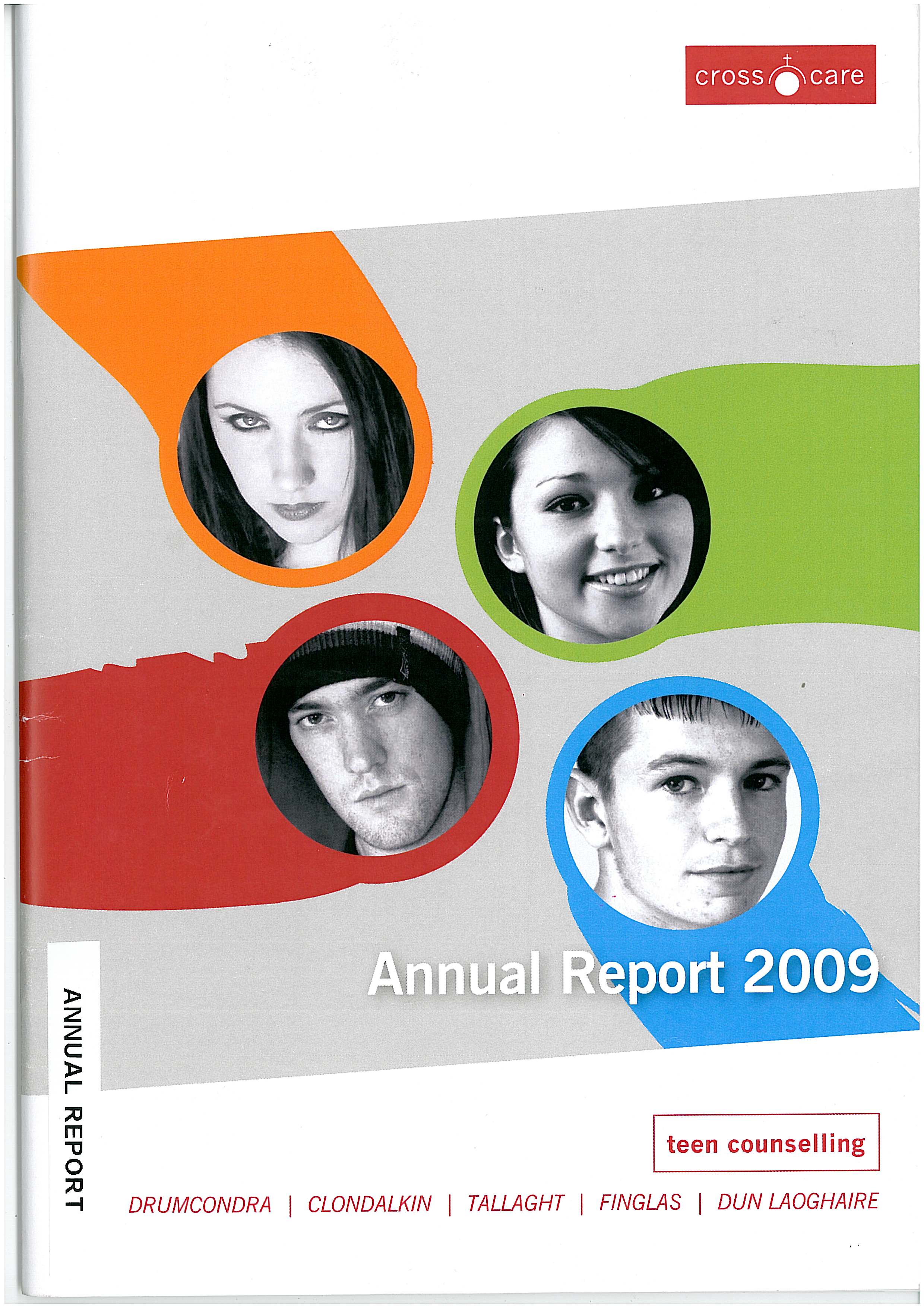 Repository Staff Only: item control page