Nelson, Mairea (2010) Finglas Addiction Support Team launches two reports. Drugnet Ireland, Issue 35, Autumn 2010, p. 26.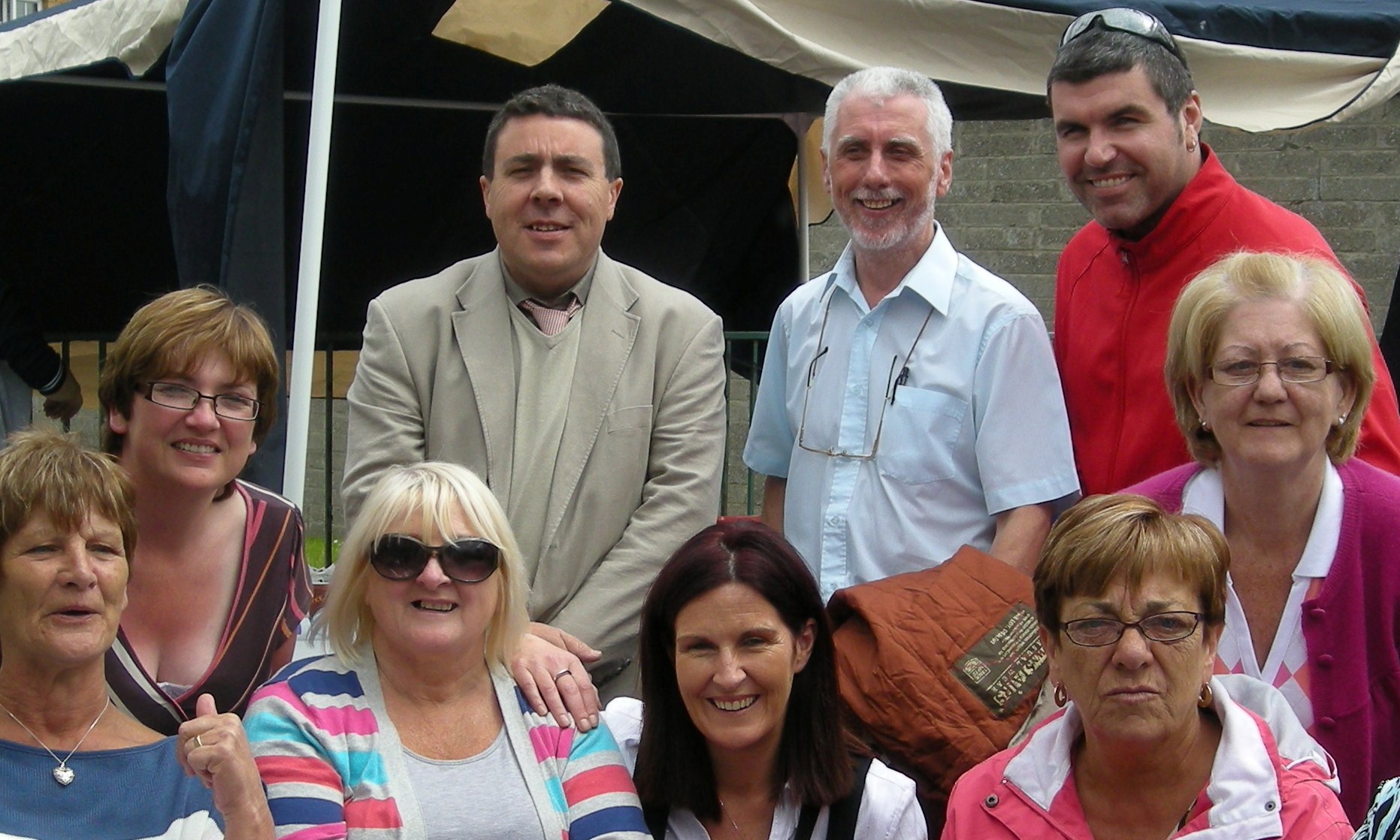 Pictureed at the launch of the FAST reports: Family support group, manager of FAST, and Finglas LDTF and aftercare workers
The Finglas Addiction Support Team (FAST) was established in 2004 and is funded by the Finglas/Cabra Local Drugs Task Force (LDTF). It is a holistic service providing support to individuals and families affected by drug- and/or alcohol-related problems in the greater Finglas area. It offers a number of services, including counselling, support for cocaine users, aftercare support, family support and complementary services.
Pat Carey, TD for Finglas and Minister for Community, Equality and Gaeltacht Affairs, recently launched two reports for FAST, Services report 2009 1and Strategic plan 2010–2013.2
Services report 2009 highlights the range and volume of work undertaken by FAST. In 2009, 412 individuals accessed the service.
Of those who accessed cocaine support,
·         50% experienced a reduction in mental health problems such as depression and suicidal thoughts, and paranoia,
·         45% stopped using drugs/became drug free.
Of those who accessed aftercare,
·         90% maintained drug free status,
·         70% moved back into mainstream society.
Of those who accessed family support,
·         80% improved the stability of their family unit,
·         95% increased their knowledge of addiction.
Strategic plan 2010–2013 details the rationale and road map for the service going forward. Key objectives for the coming years include:
·         Consolidate existing services and structures
·         Promote a community of acceptance in Finglas
·         Promote genuine person-centred progression routes
·         Balance the service/programme elements of FAST with community development and volunteerism
·         Expand the current premises
·         Prove the business case for FAST and secure additional funding to mitigate budgetary cuts to existing services
Minister Carey commended Ms Barbara Condon, FAST manager, and all the staff on the quality of their work and the positive outcomes they had achieved, noting in particular the cocaine-specific services and the drug and alcohol services provided. Mr Carey went on to say 'in terms of alcohol, I am sure all of you here tonight are aware that my Department together with the Department of Health & Children are jointly developing proposals for a National Substance Misuse Strategy that will combine the approaches to alcohol and drugs. This is something that I have advocated for some time and I look forward to proposals going to Government on the matter by the end of the year.'
FAST has recently received funding of 1.5 million Euro through the Department of Community, Equality and Gaeltacht Affairs and Finglas/Cabra Local Drugs Task Force to redevelop their current premises; the work will commence at the end of the summer.
1. Finglas Addiction Support Team (2010)
Services report 2009
. Dublin: Finglas Addiction Support Team Ltd. Available at
www.drugsandalcohol.ie/13319
Irish-related, Open Access, Article
Repository Staff Only: item control page