Carew, Anne Marie (2010) ICDT launches three-year strategic plan. Drugnet Ireland, Issue 34, Summer 2010, p. 22.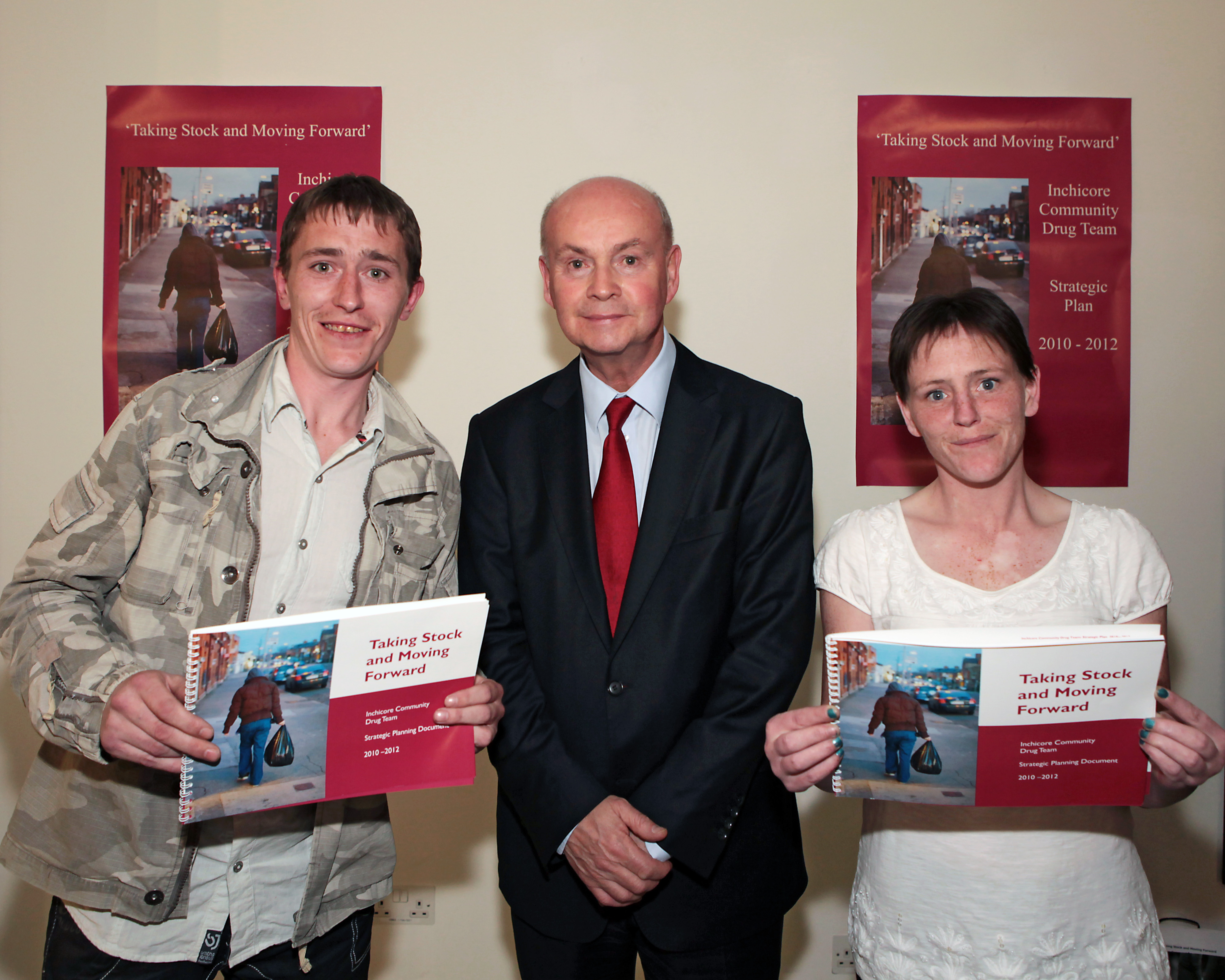 The Inchicore Community Drug Team (ICDT) launched its strategic plan for 2010–2012, Taking stock and moving forward, in April 2010.1 The plan was officially launched by Mr Pat Carey, Minister for Community Equality and Gaeltacht Affairs.  
The vision set out in the strategic plan is 'that all those living with drug addiction in Inchicore will have access to a holistic addiction service locally'.
Six strategic goals were identified for the three-year period of the plan:
To provide a safe environment where people affected by drug addiction can explore in a non-judgemental way the issues affecting their lives.
To promote opportunities for individuals to move out of the cycle of drug addiction.
To develop opportunities for children and young people to reach their full potential.
To identify gaps in service provision and initiate local responses.
To promote a better understanding of how the drug problem affects the local area, and to increase the community awareness of drug issues.
To develop ICDT structures, roles and responsibilities in accordance with the strategic plan.  
The plan also outlines a number of actions to be undertaken by ICDT:
Develop a minimum service level for those on low-threshold programmes.
Develop a needle exchange in Inchicore in partnership with the Canal Communities Local Drugs Task Force and the Health Service Executive.
Develop holistic interventions in response to drug-use trends among service users.
Develop programmes to meet the needs of children aged 10–14 years who have outgrown the Children's Project.
Develop an inter-agency youth programme targeted at those involved in drug dealing.
Establish a working group and develop a local strategy in response to benzodiazepine dependency.
Establish an inter-agency response to meet the mental health needs of service users.
Develop a family welfare forum in conjunction with local agencies, with the aim of improving the quality of life of children living in vulnerable families.
Develop the ICDT website and publish a regular newsletter.  
 1. Inchicore Community Drug Team (2010) Taking stock and moving forward: strategic planning document 2010–2012. Dublin: Inchicore Community Drug Team.
Irish-related, Open Access, Article
Repository Staff Only: item control page