Keane, Martin (2005) Ana Liffey moves to new premises. Drugnet Ireland , Issue 13, Spring 2005 , pp. 2-3.
President McAleese officially opened the new Ana Liffey Drug Project premises at Middle Abbey Street, Dublin, on Tuesday 19 October 2004. The new premises was purchased and refurbished on behalf of the Ana Liffey project following a ten-year search for a suitable location. Previously, the project operated out of rented premises in a number of different locations in Central Dublin. Ana Liffey has been providing various services to individuals and families affected by drug misuse related problems since 1982, having been one of the first voluntary organisations to respond to the problems associated with drug misuse. Current service provision by Ana Liffey includes counselling, peer support training programmes, low threshold contact, a children's project, adult literacy, an art group and literacy training.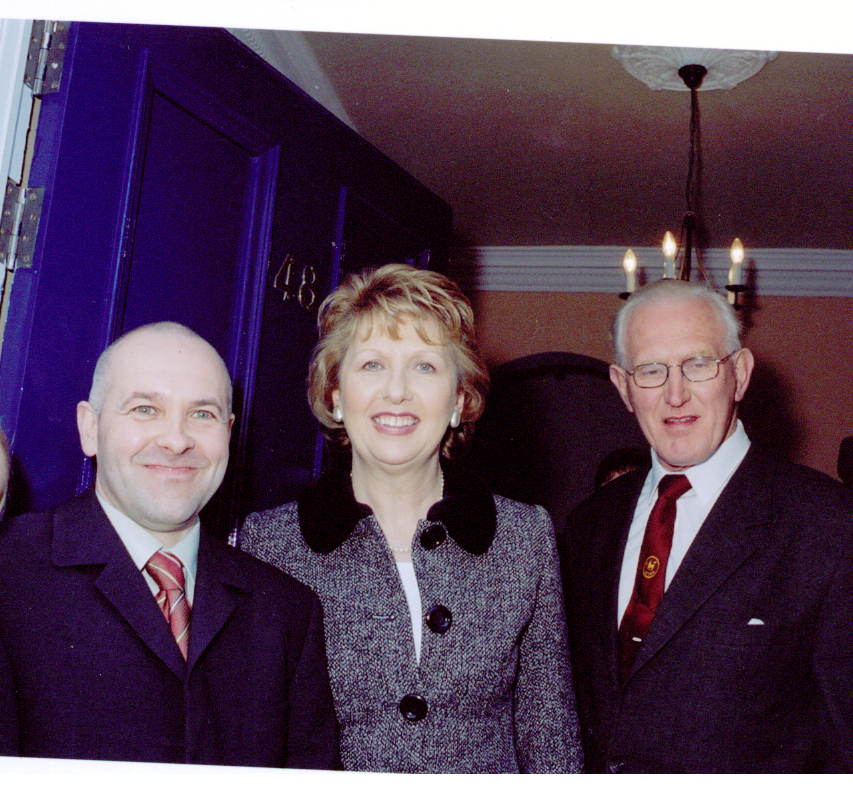 Left to Right: Brian Melaugh, Director of Ana Liffey Drug Project, President Mary McAleese  and Dr David Poole, Chairperson, Board of Directors of Ana Liffey Drug Project
President McAleese commended everyone involved with Ana Liffey throughout the past 22 years and observed, 'In the struggle to get this building and in the quality of its finish there is a strong message that the users of this service matter, their lives, their futures matter, not just to those who work with them on the Project but to the wider community without whose support and funding this house would not exist.  It is an important message of social inclusion to those whose lives or lifestyles so often put them at the margins, on the outside.'
The Drug Misuse Research Division of the Health Research Board would like to take this opportunity to convey best wishes to the Ana Liffey project in its new premises.
Irish-related, Open Access, Article
Repository Staff Only: item control page