[drugs.ie] RTE star Blathnaid Treacy urges young people to talk about drugs. (04 Oct 2016)
The European School Survey Project on Alcohol and Other Drugs (EMCDDA, 2016) conducted among 15 to 16 year olds in 35 countries found that Ireland is near the top for use of ecstasy, cocaine, and new psychoactive drugs. Statistics like this remind us of the importance of discussing and communicating the risks associated with drug use among young people.
The launch of the 2017 Drugs.ie 'Let's Talk about Drugs' National Youth Media Awards took place at City Hall, Dublin earlier today. This annual competition encourages discussion and communication of drug and alcohol-related issues by inviting young people to produce a piece of original content relating to drug and/or alcohol use. 
Speaking at the launch, Blathnaid Treacy from RTE said:
"It is important to accept that many young people do experiment with drugs, and that most young people will at some point see drug use in their peer group. This is just one of the realities of growing up. We know that telling young people to 'just say no' to drugs is not going to change this reality. We can encourage young people to gain an understanding of issues associated with drug and alcohol use by exploring and discussing these issues with others, including their peers. By doing this, young people can also learn to make more informed decisions about their own drug and alcohol use in the future."
Also speaking at the launch, Mr Tony Duffin, Director of the Ana Liffey Drug Project, said:
"Every day Ireland's drug problem is mentioned in the media in one way or another. Every year these awards provide young people with the opportunity to say what they think or feel about how drugs impact on their lives."
Duffin continued:
"This year, the two themes of the awards challenge young people to think about the reasons why some young people take drugs; or to reflect on the impact alcohol has on relationships. We look forward to seeing what young people have to say on these very important matters."   There are four age categories for entries: 12-14; 15-17; 18-20; 21-25 and entrants will submit a piece of original content, based on one of the themes in one of the following formats: (a) news article; (b) a video/animation; (c) an audio recording; (d) a poster design.
The themes for this year are:
Why do some young people use drugs?
What impact does alcohol have on relationships?
Closing date for entries is Wednesday the 1st of February 2017. The overall prize is €2000 and age category winners also receive an iPad Mini and a certificate. All winners' work will be published on the Drugs.ie website. Full details and entry forms are available on drugs.ie/awards.
Notes for editors
Drugs.ie is an independent website funded by the HSE and managed by The Ana Liffey Drug Project. The drugs.ie site has in excess of 150,000 unique Irish visitors each year and over 500,000 international visitors annually.
The competition is supported by the Ana Liffey Drug Project; the HSE National Social Inclusion Office; the Drug Policy Unit in the Department of Health and Healthy Ireland.
EMCDDA (2016). ESPAD Report 2015: Results from the European School Survey Project on Alcohol and Other Drugs. European Monitoring Centre on Drugs and Drug Addiction.
Contact:
Andy Osborn, Ana Liffey Drug Project. T: 0858769331 e: andy.osborn@aldp.ie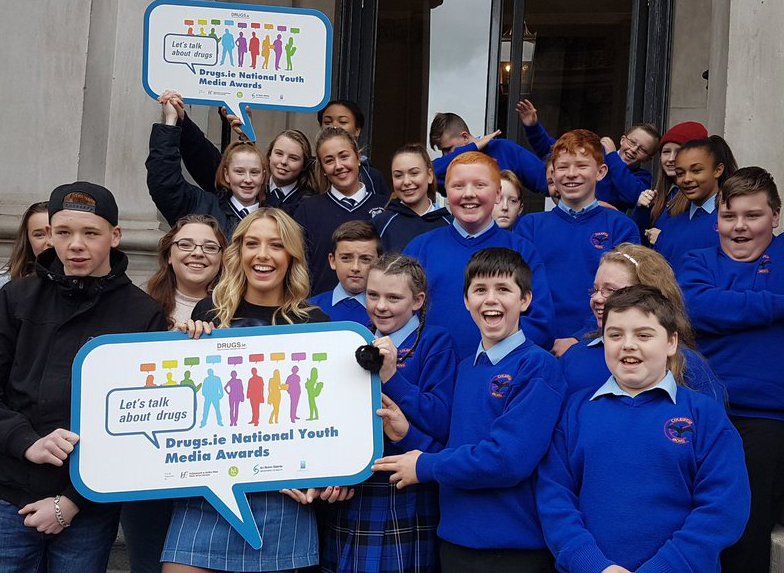 Repository Staff Only: item control page