Lynn, Ena (2014) Fifteenth annual Service of Commemoration and Hope. Drugnet Ireland, Issue 49, Spring 2014, p. 25.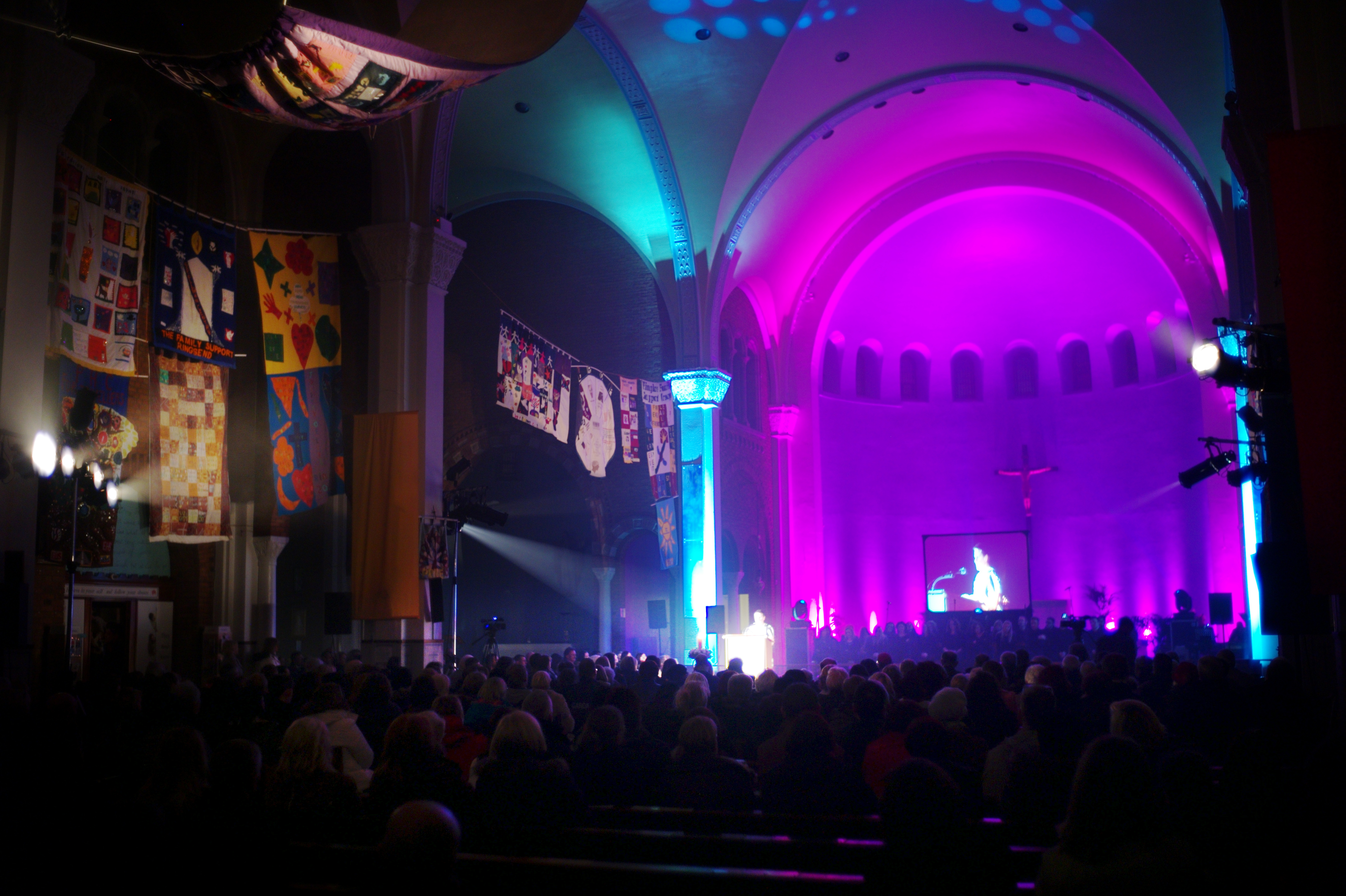 On Saturday 1 February the National Family Support Network (NFSN) held its fifteenth annual Service of Commemoration and Hope, entitled 'Supporting Our Family', in remembrance of loved ones lost to substance misuse and related causes, and to publicly support families living with the devastation that substance misuse causes.
The service was preceded by a procession from the spire on O'Connell Street to Our Lady of Lourdes Church, Sean McDermott Street, led by the Garda band. Those in attendance included Counsellor Lucy McRoberts representing the Lord Mayor of Dublin, Bishop Eamonn Walsh, Fr Tim Wrenn and other religious representatives, as well as family members, friends, and many people working in this area. Music was provided by the soprano Nickola Hendy and Gardiner Street Gospel Choir.
In her address to the gathering, Sadie Grace of the NFSN spoke about the increase in poisoning deaths reported by the National Drug-Related Deaths Index, specifying the main drugs implicated in these deaths, namely; alcohol, benzodiazepine and antidepressants. She also mentioned the significant increase in deaths in which methadone was implicated and emphasised that behind these statistics are devastated families. Sadie spoke about the impact of substance misuse on children and extended family members, and about the sibling-support programme developed by the NFSN. She stressed the importance of providing services for children and support for grandparents taking on the role of caring for these children. The NFSN will continue to roll out its training programmes on responding to drug-related intimidation and the '5-step' method in different parts of the country.
Sadie acknowledged the growth of NFSN. evidenced by the presence of representatives from family support groups throughout the island of Ireland, and how vital it is that families are represented on decision-making bodies as they are directly affected by substance misuse. She urged that support of family members living with substance misuse be prioritised.
In his reflection, Fr Edmond Grace reflected on the pain families have gone through and the need for healing and hope. Brigid Sugrue, a member of the NFSN Bereavement Support Group, gave a moving testimony about her journey through living with the devastation of her daughter's drug addiction and subsequent death due to drug misuse. She sincerely acknowledged the tremendous work of the NFSN Bereavement Support Group and the vital support she has received from this group.
Anna Quigley of CityWide recited poetry by Emily Dickinson. Bill O'Dea of the Child and Family Agency read a message for the service on behalf of Pope Francis. Godfrey Chimbganda of the New Communities Partnership said a prayer. Kenny Hartnett, a member of UISCE (service users' representative forum), gave a very honest and emotional speech about his experience as a drug user. In his address Archbishop Diarmuid Martin spoke of how moving he found the service. He spoke of the broken lives, the isolation, fear, and path of destruction caused by substance misuse; however, he stressed that the path of hope must never be abandoned.
You can contact the National Family Support Network at 16 Talbot Street, Dublin 1. Tel: 01 836 5168; email:
info@fsn.ie
; web:
www.fsn.ie
Irish-related, Open Access, Article
Repository Staff Only: item control page