Lynn, Ena (2014) The overdose risk information (ORION) project. Drugnet Ireland, Issue 48, Winter 2013, p. 14.
The final report on the ORION project co-funded by the EU Drug Prevention and Information Programme  was published in January 2013.1 This project was set up to develop an e-health psycho-educational overdose risk assessment tool which could be implemented effectively in substance misuse fields across Europe. The model is based on known risk factors presented in an easy-to-use, computerised and interactive format for patients and health professionals to use together.  
Using a clinical decision support framework, the tool collates patient-related information on demographics and protective and risk factors and by means of an evidence-based algorithm derives a risk estimate that is communicated to the clinician and the patient in a clinical interview.
The project was piloted in clinical settings which provided outpatient and inpatient treatment for opioid-dependent patents in four EU countries. A positive experience was reported by staff and patients, with a suggestion that the tool might be most useful to younger users, who were more likely to engage with the software.
Further research is recommended which could include ascertaining whether use of the tool
·         changed patients drug use behaviour;
·         accurately predicted overdose risk;
·         was influenced by the interaction between healthcare staff and patients.
The report also recommends development of the ORION software to allow its wider dissemination across Europe, to include more risk factors and other drug use behaviours, and to enable its use on other platforms, e.g. mobile technology.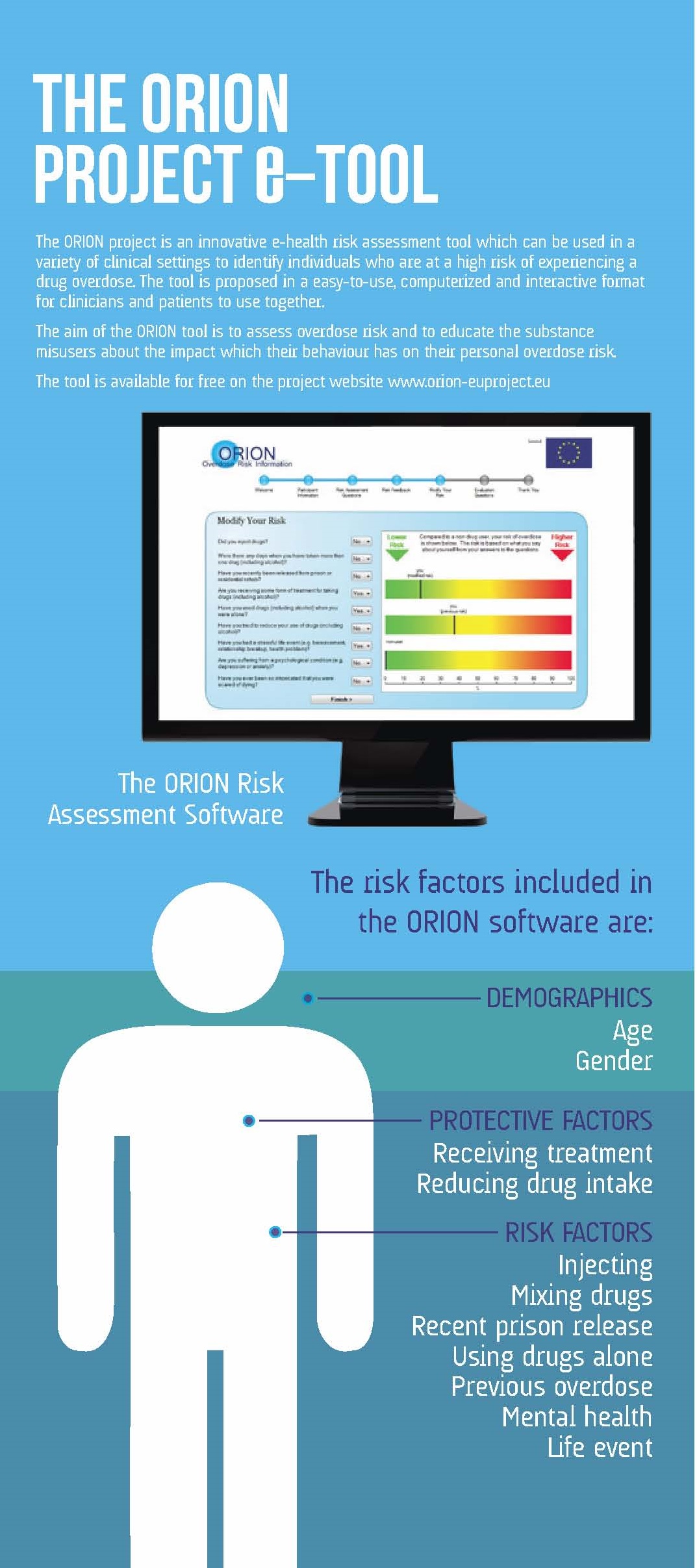 Irish-related, Open Access, Article
Harm reduction, Screening / Assessment
Repository Staff Only: item control page