Connolly, Johnny (2012) Jesuit group calls for prison reform. Drugnet Ireland, Issue 42, Summer 2012, p. 16.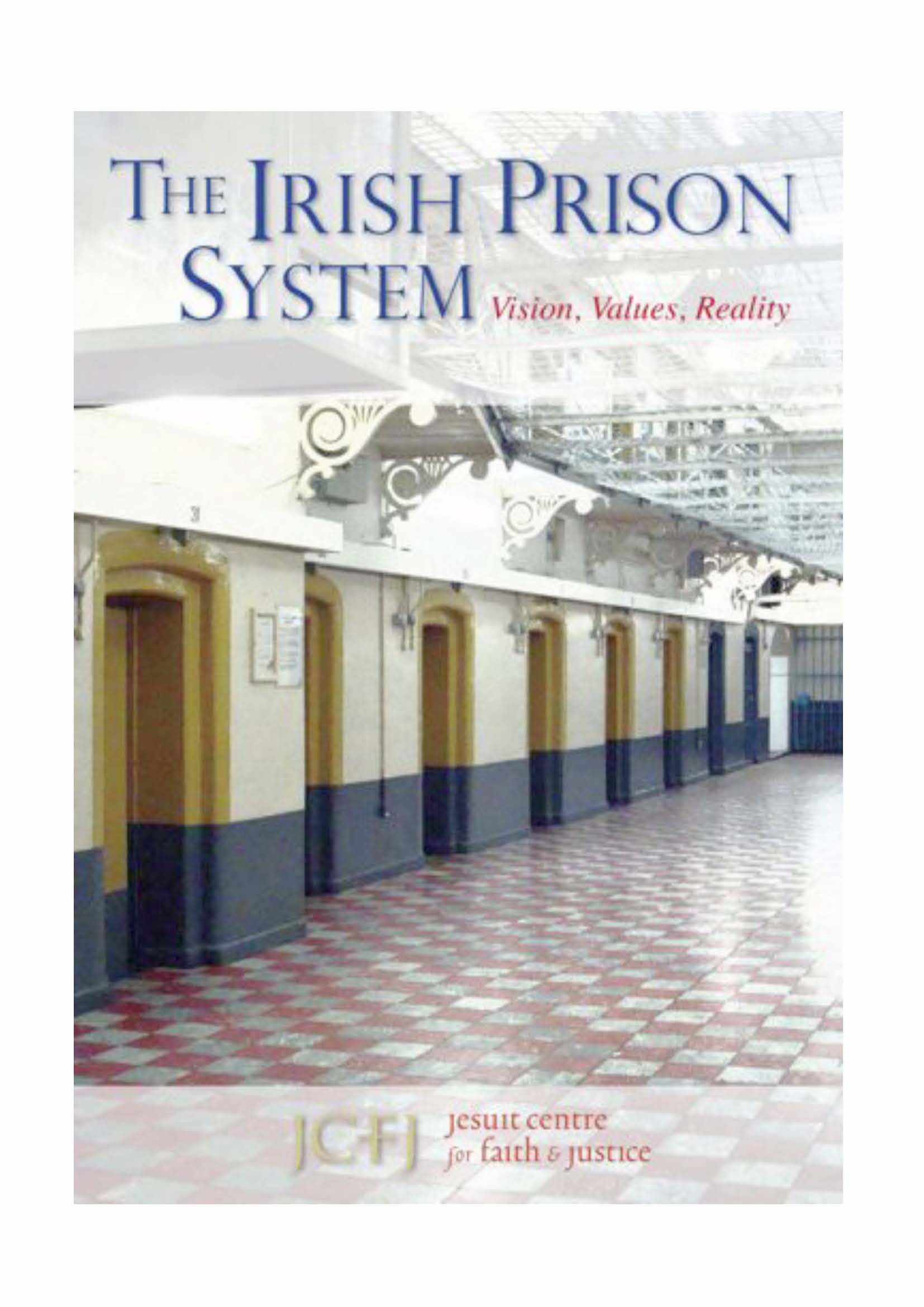 The Jesuit Centre for Faith and Justice (JCFJ)1 has called on the government to radically reform its approach to imprisonment and bring an end to what it describes as 'the bankrupt policy of recent decades'.2 Speaking at the launch of the centre's report, The Irish prison system: vision, values, reality,3 Fr Peter McVerry SJ, a member of the JCFJ, said:  
Penal policy over the past twenty years has passively accepted a continual rise in the prison population. More and more prison places have been provided – at huge cost. But the result has been a bit like running up a down escalator: the improvements in basic conditions that could have been expected to occur as a result of new prison building have been largely wiped out by increasing levels of overcrowding.
Fr McVerry called for a reduction of the number in prison to a limit of  'around 2,700.'
The report provides a detailed analysis of existing research on a range of topics, including the links between imprisonment and socio-economic deprivation, which include poor education, unemployment, homelessness, and the incidence of mental illness and substance misuse among prisoners.
Citing an earlier study,4 the report states that '51% of male prisoners and 69% of female prisoners reported that they had been under the influence of drugs when they committed the offence for which they had been imprisoned' (p.22). The report also highlights tensions and the potential for 'extreme violence' within prisons as a consequence of drug debts and 'territorial disputes within and between groups involved in the sale and distribution of drugs' (p.22).
Launching the report, John Lonergan, who was governor of Mountjoy Prison for 22 years, said that the issue of drugs in prison represented a huge policy failure: 'Drugs have an enormously damaging impact on life within prisons and can undermine even the most positive programmes and enlightened regimes.' Acknowledging that prison authorities had a duty to try and keep drugs out of prison, he said 'the reality that the costly and intrusive measures needed to control the entry of drugs will be ultimately of very limited effect if the demand for drugs persists'.2 He added that it was essential that there be an equal emphasis on providing drug treatment and that such treatment 'needs to be accompanied by the opportunities for meaningful activity – education, training and work – and decent physical conditions, otherwise it is extremely difficult for prisoners to remain drug free'.
The report argues that, with more than a doubling of the prison population over the past decade, overcrowding is now one of the most serious issues in the Irish prison system, that it leads to a 'pressure cooker' atmosphere within prisons, and 'impacts profoundly on the whole experience of imprisonment', leading as it does to the enforced sharing of cells by 'drug-user and non-drug-user, smoker and non-smoker, young prisoners and those convicted of sexual crimes against the young' (pp.26–27).
The JCFJ calls for a closing of the gap between what it sees as the reality of Irish prisons and the espoused principles of Irish prison policy, as implied in the ratification of international human rights conventions and as expressed in official policy statements. The JCFJ argues that future prison policy must reflect five essential principles:
• It is the deprivation of liberty which constitutes the punishment of imprisonment: people are sent to prison as punishment, not for punishment;
• People in prison must be treated with humanity and respect for their inherent dignity;
• The prison system must seek to promote the rehabilitation and social reintegration of those imprisoned;
• Given that it is the loss of freedom which constitutes the punishment, and given the goal of rehabilitation, life inside prison should be as normal as possible, with security no greater than is required for safe custody;
• The use of imprisonment should be kept to a minimum, with non-custodial sanctions used as an alternative, wherever possible. (p.3)
Citing international prison conventions and research evidence in support, the final chapter of the report (at pp.115–121) makes a number of recommendations, including the following:
•
Minimum use of custody: reduce, and set a limit to, the numbers in prison.
•
Minimum use of security: have one third prisoners in open prisons and have a gradient security system in all other prisons.
•
Make smaller prisons the norm
•
Ensure that no child is detained in a prison; and make specific provision  for young men under twenty-one.
•
Ensure that comprehensive drug and alcohol detoxification and treatment services are available promptly.
•
Develop an independent prison authority, with a genuine care/custody agenda.
•
Develop a more positive role for prison officers, to reflect a genuine care/custody balance.
The report also calls on the government to abandon current plans to build two further large prisons at Thornton Hall in Dublin and Kilworth in Co Cork as these institutions, it concludes, will be likely to continue the 'detrimental conditions in Irish prisons' outlined in this report (p.121).
1.

   
For further information about the work of the Jesuit Centre for Faith and Justice see
http://www.jcfj.ie
2.

   
Jesuit Centre for Faith and Justice (2012, 14 March) Time to end bankrupt prison policy. Press release issued by the JCFC on publication of the centre's report on the Irish prison system.
3.

   
Jesuit Centre for Faith and Justice (2012) The Irish prison system: vision, values, reality. Dublin: Jesuit Centre for Faith and Justice.
www.drugsandalcohol.ie/17159
4.

   
Hannon F, Kelleher C and Friel S (2000) General healthcare study of the Irish prison population. Dublin: Stationery office.
Irish-related, Open Access, Article
Harm reduction, Crime prevention
Repository Staff Only: item control page