(2011) Premier screening of RADE film, Birthday. Drugnet Ireland, Issue 39, Autumn 2011, p. 28.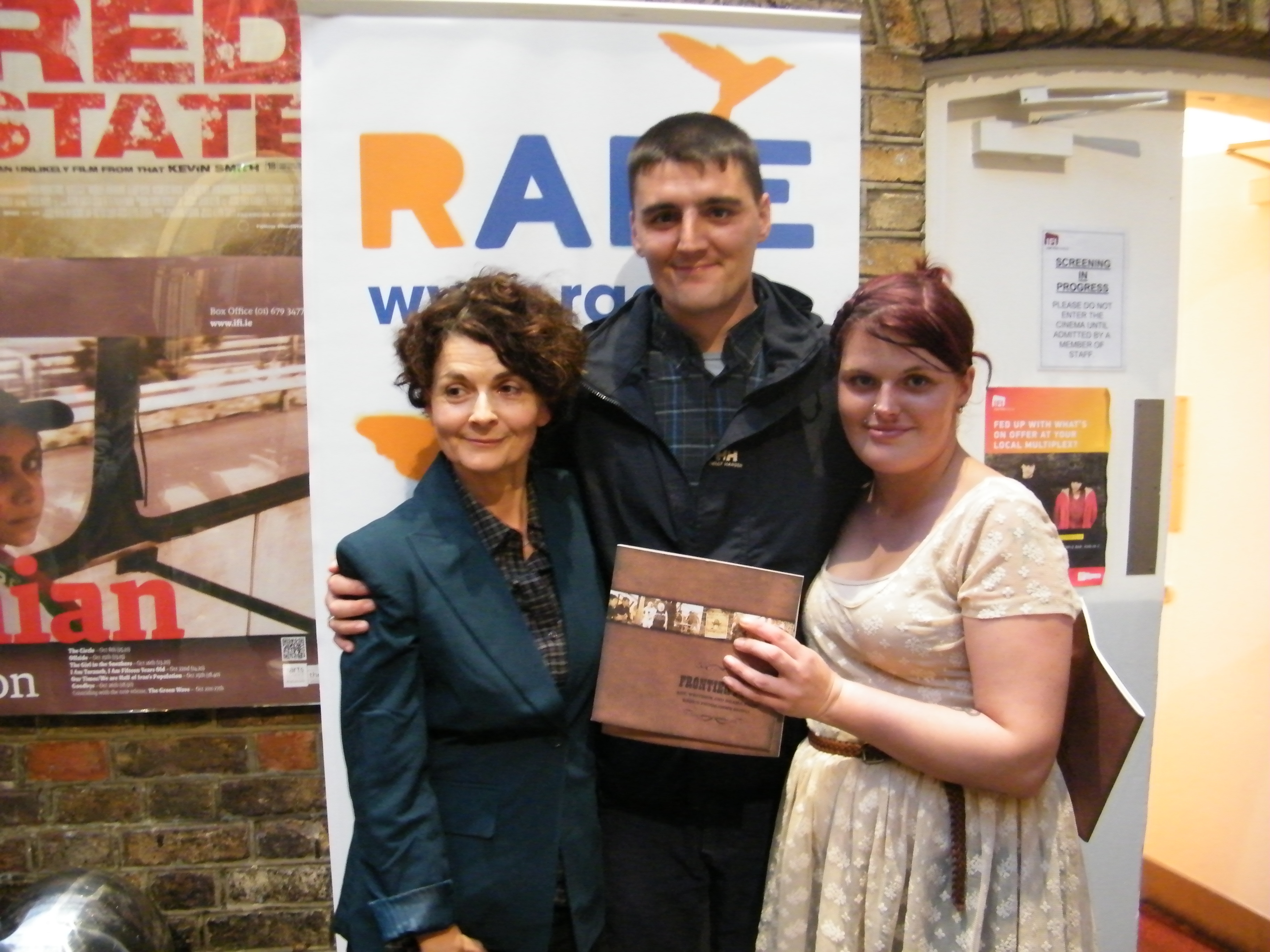 Pom Boyd, Darren Balfe and Jenna Duff at the film screening
RADE (recovery through arts, drama and education) aims to engage drug users with the arts and therapeutic supports and provide a platform for their artistic expression.  
 A special screening of
Birthday
, the last in a trilogy of short films
made by RADE, was held in the Irish Film Institute on Tuesday, 11 October.  
Birthday
was written by Pom Boyd in collaboration with RADE participants. The film challenges negative stereotypes of drug users.
Michael D Higgins TD launched the screening. 
Participants in the RADE programme develop their creative potential by working on painting, drawing sculpture, film making and creative writing, and can apply these skills in other aspects of their lives, such as education and employment. Several of those involved in the creative programme read
from a new collection of their work called Frontier Folk
before the screening.  
Irish-related, Open Access, Article
Substances (not alcohol/tobacco)
Repository Staff Only: item control page