Galvin, Brian (2011) Alcohol Action Ireland online guide to services. Drugnet Ireland , Issue 38, Summer 2011 , p. 8.
Alcohol Action Ireland, the national charity for alcohol-related issues, has launched an online guide to alcohol services around the country.The service is called the 'Alcohol Service Finder'. Visitors to the AAI website can search for services by location or by the age profile of the person for whom help is being sought, using Google mapping technology.
.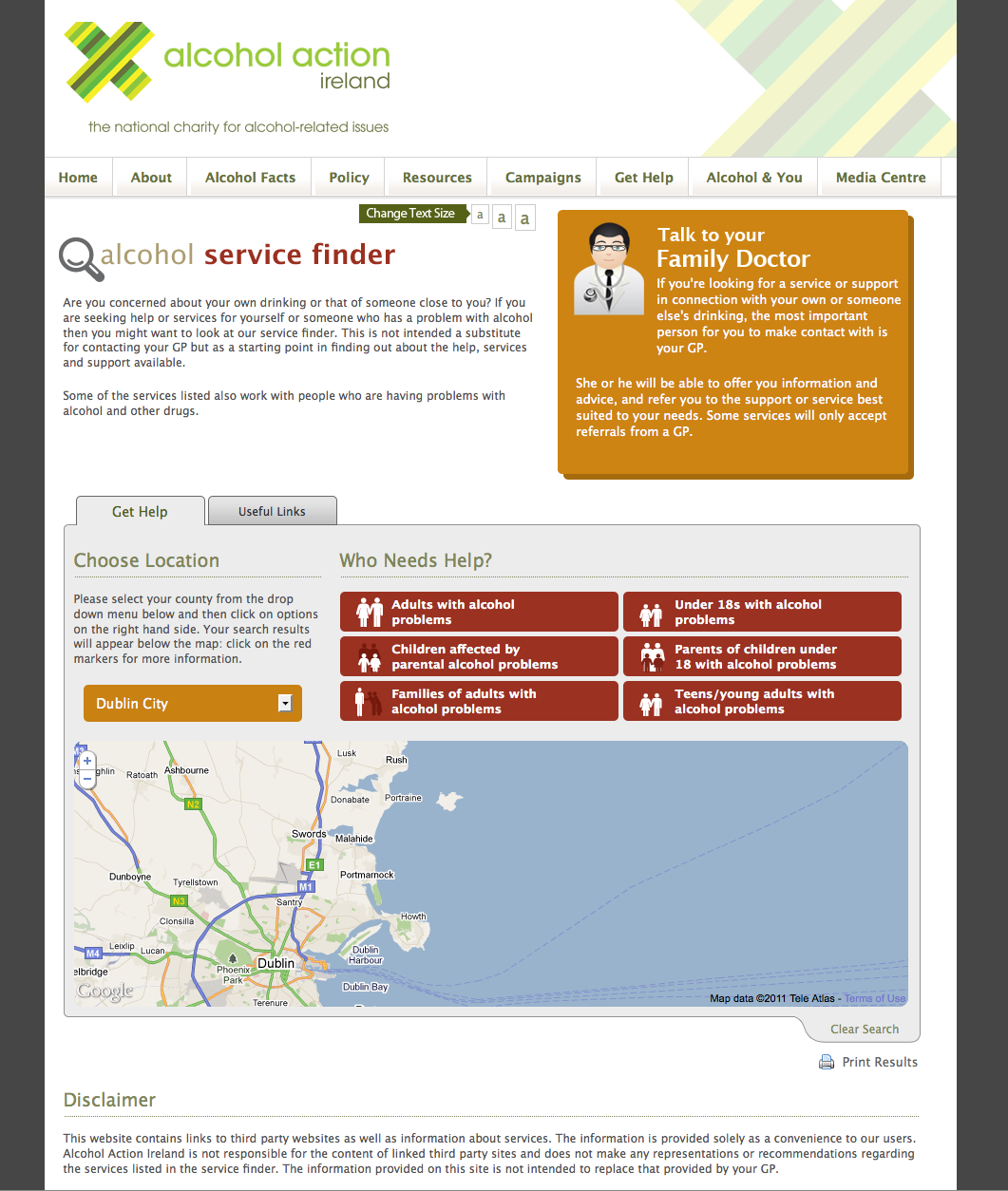 There are six categories in the guide: adults with alcohol problems; under-18s with alcohol problems; children affected by parental alcohol problems; parents of children under 18 with alcohol problems; families of adults with alcohol problems; and teens/young adults with alcohol problems.
AAI Director Fiona Ryan said: 'We considered how we could best support people in this situation, we consulted and found what people wanted was access to targeted, relevant information as quickly as possible. So we contacted alcohol services across the country and asked if they would be included in the guide and then designed it to give people what they told us they wanted.'
For further information, or comment, contact: AAI Communications Officer Cathy Gray at (01) 878 0610 or 087 995 0186
Repository Staff Only: item control page