Gillen, Eamonn and Stack, Aoife and Cahill, Helen (2011) What's Working for Children conference. Drugnet Ireland , Issue 38, Summer 2011 , pp. 5-6.
A recent conference focusing on intervention and prevention for children, youth and their families, highlighted current research and evaluation of evidence-based programmes conducted over the last 10 years. What's Working for Children, organised by Archways in conjunction with the Office of the Minister for Children and Youth Affairs and Atlantic Philanthropies, took place in Dublin in May. Barnardos and other organisations working directly and indirectly with disadvantaged children also supported the conference. Experts in evidence-based practice from the US, the UK and Ireland presented the positive outcomes for children and families from well-implemented programmes and demonstrated the cost effectiveness of these programmes to government. 
Over 300 delegates from the community, voluntary and statutory sectors, including representatives of drugs task forces and other agencies working with children, youth and families, attended the conference.
Minister for Children and Youth Affairs Frances Fitzgerald delivered the opening address. She spoke about the government's commitment to children and youth in Ireland, illustrated by the decision to appoint a full cabinet minister and to amalgamate functions relating to children into a single department. She also endorsed the value of evidence-based programmes which she said was a priority of government.
Dr Steve Aos, Director of the Washington State Institute for Public Policy, spoke about the economic value to be gained from implementing evidence-based early intervention programmes. The benefits include reductions in child welfare interventions and in crime levels.  Cheryl Hopkins of Birmingham City Council outlined the portfolio of evidence-based programmes that form part of their 'Brighter Futures' strategy to improve the lives of children and young people in Birmingham. The council has allocated an investment of £41.7m over 15 years to evidence-based programmes and she anticipates a considerable return from this investment in terms of better outcomes for children and youth, and reduced costs in other areas such as child welfare and criminal justice. Dr Karen Blase of the University of North Carolina shared her expertise in relation to fidelity in implementing evidence-based programmes – ensuring that programmes are implemented as they are intended so that they achieve the expected results.
In addition to informative keynote presentations and engaging panel question and answer sessions, there were 12 practice-based seminars which showcased evidence-based programmes throughout Ireland, including the Triple P programme in Longford/Westmeath, Start Strong in Ballymun and Incredible Years in Limerick. Several drugs task forces support projects based on the Strengthening Families Programme. There was a presentation on one of these projects, the Mate-Tricks Programme, in the Tallaght West Childhood Initiative seminar.
We would like to thank Eamonn Gillen and Aoife Stack of Dún Laoghaire Rathdown Local Drugs Task Force, with input from Helen Cahill, for preparing this report of the conference.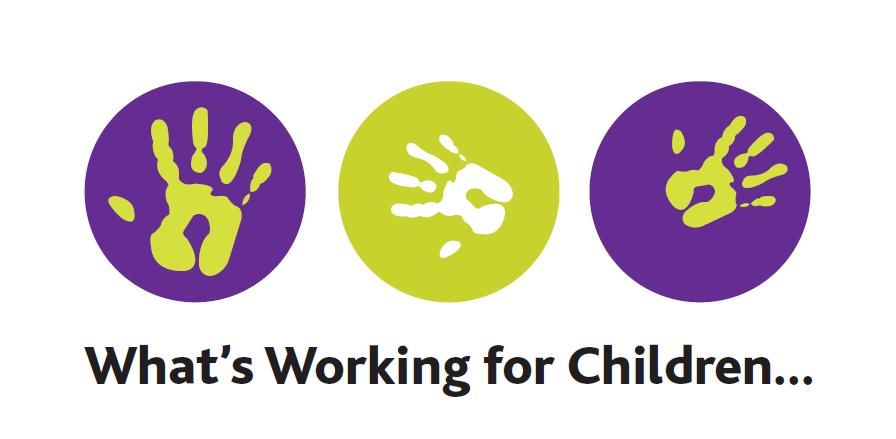 Repository Staff Only: item control page