Galvin, Brian (2011) 'Let's Talk About Drugs' media awards 2011. Drugnet Ireland, Issue 36, Winter 2010, p. 28.
The fifth 'Let's Talk About Drugs' media awards competition was launched in early January. These awards were created to encourage the journalists and reporters of tomorrow to start writing and talking about the drugs issue in Ireland today. Organised by the Greater Blanchardstown Response to Drugs (GBRD), the awards are aimed at primary and secondary school students, college students and aspiring members of the media, to stimulate debate around the drugs issue in Irish communities.

Three new media categories have been added this year, alongside the more established newspaper article category. For the first time, entrants can submit original work around one of the official themes in the form of a cartoon strip, audio feature, film or animated video, or newspaper article. Prizes will be awarded in four age categories: age 12–14; age 15–17; age 18–20; and age 21 and over. The winning submissions will be published or broadcast through local papers, digital TV and community radio in April. 
The awards are supported through the County Dublin VEC and the Health Service Executive/Drugs.ie. The Dublin People Group and City Channel were confirmed as media partners for the 2011 competition.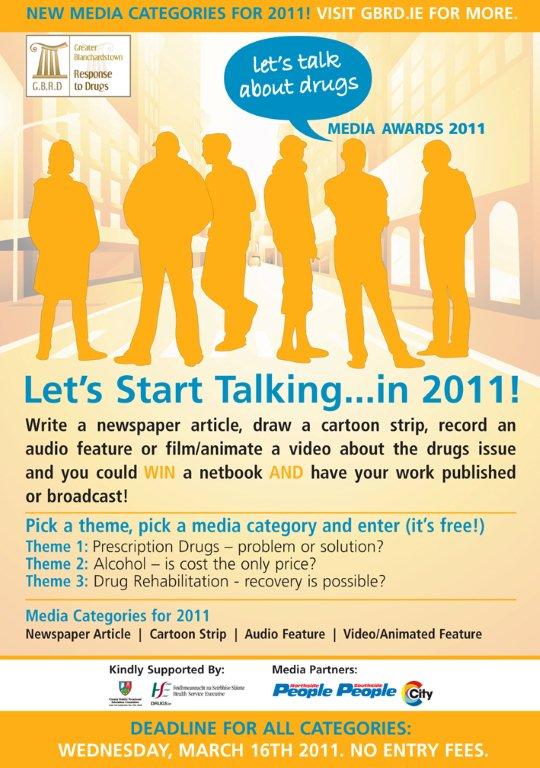 Irish-related, Open Access, Article
Repository Staff Only: item control page