Condron, Ita and Caprani, Lorraine (2011) National Drugs Conference of Ireland 2010. Drugnet Ireland, Issue 36, Winter 2010, pp. 3-5.
The Irish Needle Exchange Forum (INEF) in conjunction with the Ana Liffey Drug Project, Coolmine Therapeutic Community and the Irish Association of Alcohol and Addiction Counsellors (IAAAC) hosted the National Drugs Conference of Ireland (NDCI) on 4–5 November 2010 at the Radisson Hotel in Dublin 8.
The theme 'A Continuum of Care within Drug Services' focused on both harm reduction and abstinence models. The conference sought to highlight that, rather than being opposing ideologies, these models represent different places in the spectrum of service provision. It featured speakers and delegates from national and international drug and alcohol services and provided a forum for networking and sharing information, good practice and learning. Parallel sessions covered aspects of the continuum of care, including policy and practice, medical issues, research studies and personal experience of interventions provided at a local level.
The conference was launched by Dagmar Hedrich, a scientific analyst at the European Monitoring Centre for Drugs and Drug Addiction (EMCDDA). She highlighted trends in drug use across the EU, presented an overview of EU drug policies, and outlined the development of responses to drug use. She drew attention to the EMCDDA best-practice web portal, containing links to current evidence on interventions in prevention, treatment and harm reduction, tools for evaluating practices, and real-life examples of evaluated practices in the EU.
Rowdy Yates proposed that recovery does not mean abstinence, but is rather about empowerment, and that recovering drug users should be viewed as assets rather than as liabilities. Jim McVeigh spoke about the characteristicsof drug users and concluded that, while substance users come in all shapes and sizes, the intervention principles remain the same. In looking at prevention we need to explore the individual motivations for substance use, and in harm reduction we need to identify specific behaviours. Trutz Haase presented findings from a study of the risk and protective factors influencing substance use among young people.1 Pat O'Hare spoke of his experiences in the area, giving examples of how drug users continue to be stigmatised and marginalised. He stressed the human rights agenda and the need to intensify efforts to engage with people who use harm reduction services.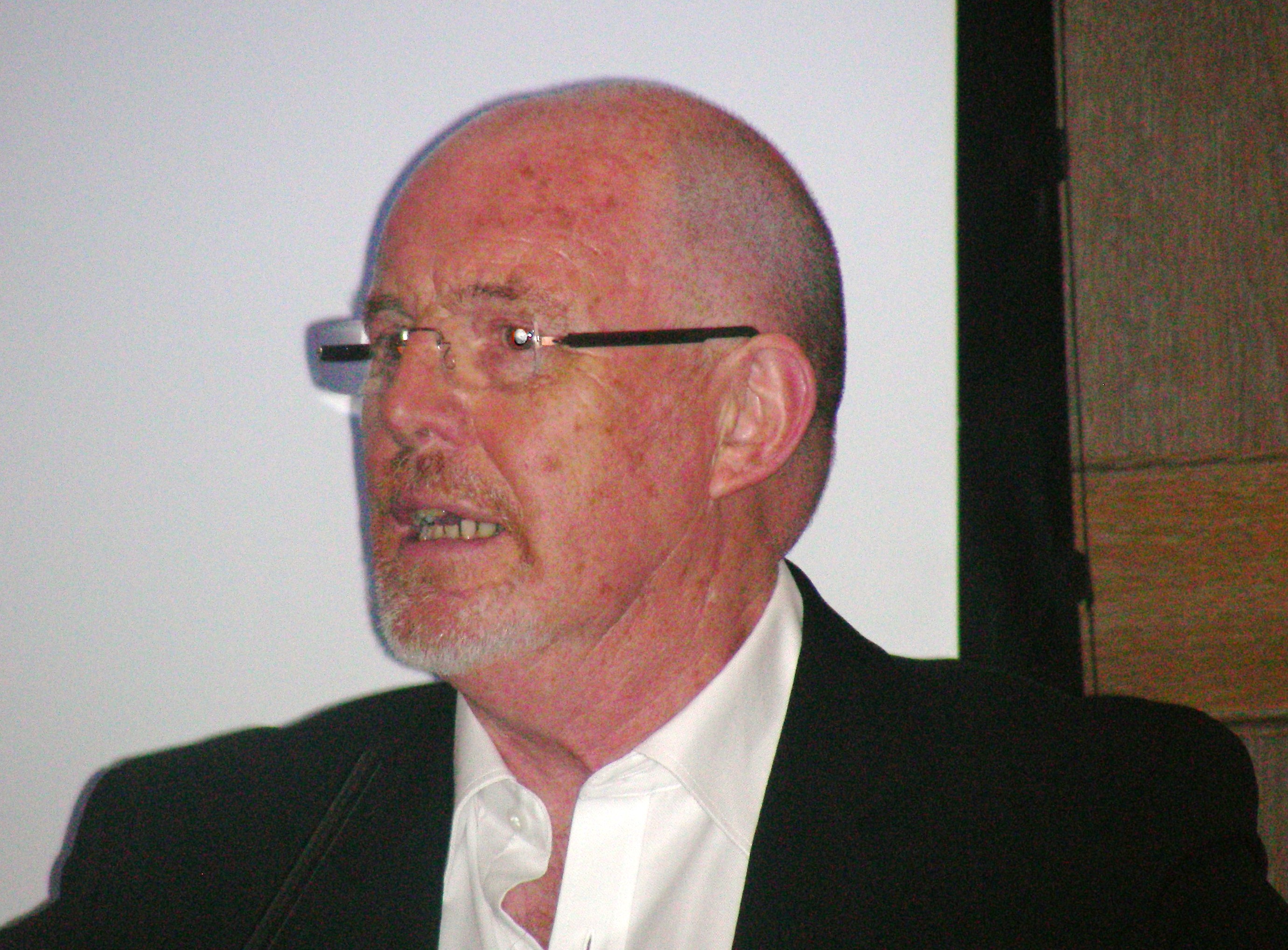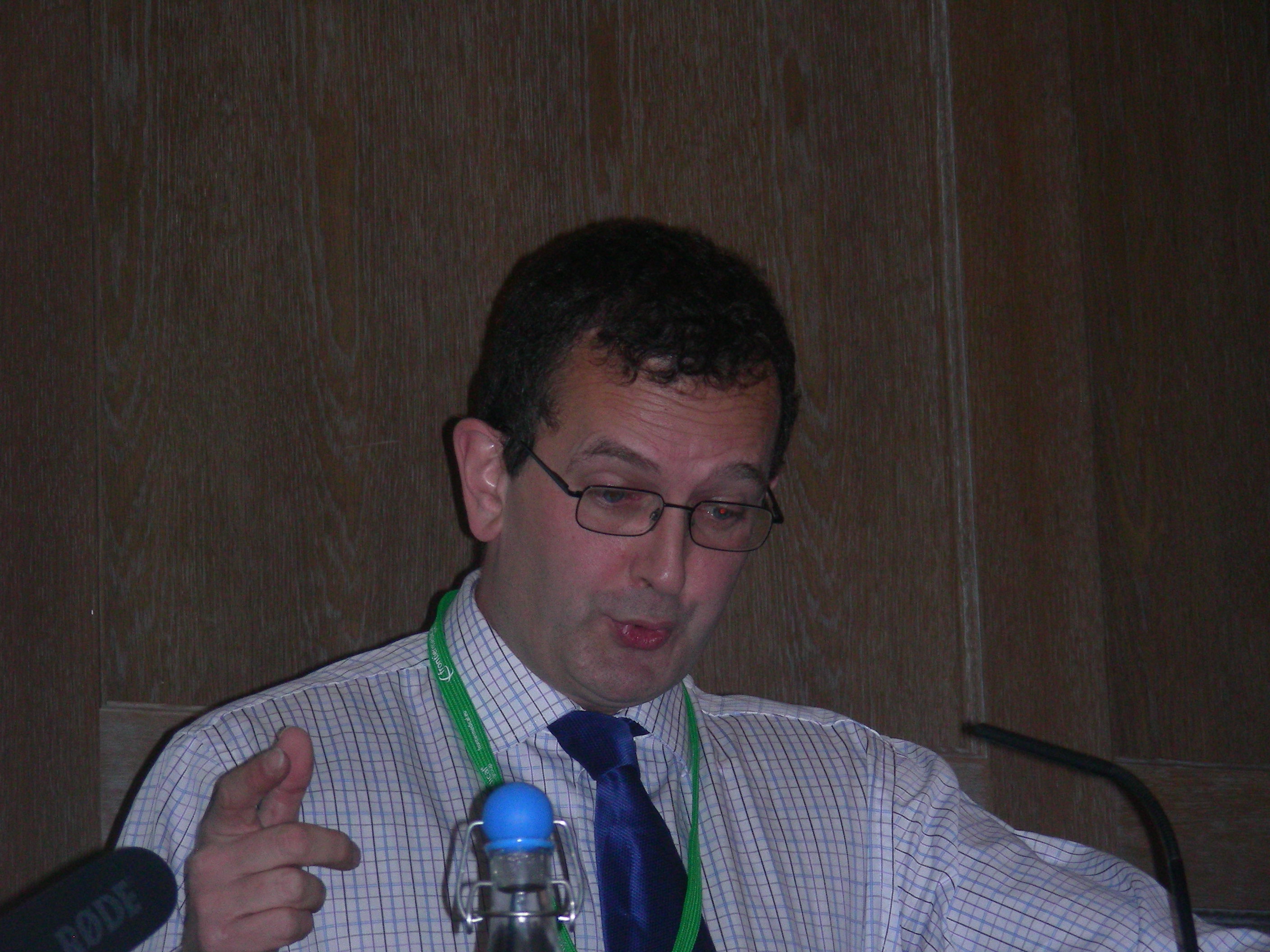 Professor Pat O'Hare, honorary president of IHRA             Dr David Best speaking at one of the plenary sessions
David Best spoke of recovery in the context of harm reduction and outlined the principles that are common to both, including empowerment, choice, community focus, and personally defined goals. He said that recovery is an intrinsically social process and is not solely about the individual, but also about positive community engagement and the development of community-based assets. Neil Hunt spoke about harm reduction in the context of recovery. He concluded that a collaborative approach to policy and practice by recovery and harm reduction advocates is required to deliver the highest achievable level of health, well-being, civil rights and citizenship for current and former drug users.
Bríon Sweeney highlighted the role of 'brief interventions' in treatment, saying that they are hugely effective in the case of  harmful substance use but less so in the case of dependent substance use. Brief interventions are useful for engaging people in treatment. Austin Prior presented the 12-step abstinence-based approach to treatment adopted by the Rutland Centre. This approach aims to increase self-belief and confidence,increase social support for sobriety, and improve coping skills. Paul Conlon and Ger Twohig outlined Coolmine Therapeutic Community's continuum of care supports from substance-free-contemplation through to aftercare. Ger Twohig spoke of how Coolmine harnesses the power of the peer group to effect change in attitudes and behaviour by inviting former clients to return and share their experiences of treatment and recovery.
Pat Leahy presented results from a study in Cork which found that community-based youth projects can be effective in delivering substance misuse interventions. Lynn Ruane spoke about the Get Active Group (GAP) in south Dublin, a local programme of activities for women who decide to stop using drugs. Emmanuel Reynaud presented on a study of a programme in Paris that uses syringe dispensing machines.  Dave Gordon discussed the use of vending machines to facilitate needle exchange and spoke of harm reduction among young people. Janet Robinson presented a profile of Irish needle and syringe exchange services and services users in 2007/8.
Medical issues associated with drug use were also addressed. Sandra Delamere outlined the incidence of sexually transmitted infections in a drug-using cohort and Gillian Farrell spoke about hepatitis C and HIV co-infection, with particular relevance to injecting drug users. Danny Morris described the benefits of naloxone, which can save lives in the event of an opiate overdose, and of improving access and overcoming obstacles to its use.
Fiona O'Reilly presented results from a study of service user's involvement in methadone maintenance in general practice settings.2  Shealso presented a review of the Safetynet Methadone Programme which aims to improve access to methadone for the homeless.3 Eoin Coughlan presented a research project exploring the use of music as a therapeutic intervention within an Irish addiction service. Joe Barry charted the evolution of drug and alcohol responses in Ireland. He spoke of the impact of alcohol on Ireland's drug story. He pointed out that alcohol facilitates early induction to substance use, causes additional problems in drug treatment, and contributes to overdose. It also exacerbates liver damage in people who are hepatitis C positive, and leads to general health damage as drug users get older.
Brigid Pike presented a framework for thinking about strategy complexity. She examined how strategy works by exploring and applying a framework for interrogating how the national drugs strategy performs as a policy 'tool'.  Martin Keane spoke of the obstacles to progression for methadone patients using a qualitative synthesis of the literature. Johnny Connolly discussed drug markets and drug-related crime, and spoke of building consensus and overcoming obstacles to partnership and communication between law enforcement, health and social services.
Research findings were presented from the national health information systems co-ordinated by the Health Research Board. The National Drug treatment Reporting System (NDTRS) is an epidemiological database on treated drug and alcohol misuse in Ireland, and the National Drug-Related Deaths Index (NDRDI) records cases of death by drug and alcohol poisoning, and deaths among drug users and those who are alcohol dependent.  Anne Marie Carew presented a profile of cases from the Traveller community seeking treatment for substance misuse between 2007 and 2009. Delphine Bellerose presented a profile of benzodiazepine use in Ireland using treatment figures (NDTRS) in conjunction with drug-related death data (NDRDI). Simone Walsh presented profiles of drug-related deaths and deaths among drug user in Ireland between 1998 and 2007. Suzi Lyons presented an overview of drug-related deaths among recently released prisoners in Ireland in the period 1998 to 2007.
Caroline Gardner outlined the QuADS (Quality in Alcohol and Drug Services) Support and Peer Review Project which illustrates that communal, cross-task-force and cross-continuum projects can successfully promote multi-project service development. Marie Phelan spoke about the value of the European Harm Reduction Network as a filter for best practice, as a means of message amplification, as a convenor of different groups, and as a facilitator and community builder.
Scott Kellogg spoke aboutgradualism, an integrative framework for treating addictive disorders which draws on the positive aspects of the abstinence-oriented, scientific, and harm reduction treatment approaches. He explored gradualism in the context of building the harm reduction–recovery continuum.
1.  Haase T and Pratschke J (2010)
Risk and protection factors for substance use among young people: a comparative study of early school-leavers and school-attending students.
Dublin: Stationery Office. Available at
www.drugsandalcohol.ie/14100
2. O'Reilly F, Reaper E and Redmond T (2005)
'We're people too.' Views of drugs users on health services.
Dublin: Mountjoy Street Family Practice, UISCE, PPR Project. Available at
www.drugsandalcohol.ie/5989
3. Geraghty C, Harkin K and O'Reilly F (2008)
Evaluation of the Safetynet Methadone Programme pilot at the Dublin Simon emergency shelter
. Dublin: Primary Care Safetynet for Homeless People. Available at
www.drugsandalcohol.ie/11724
Repository Staff Only: item control page