Long, Jean (2010) Adulterants, bulking agents and contaminants in illicit drugs. Drugnet Ireland, Issue 35, Autumn 2010, pp. 18-20.
At the point of purchase, illicit drugs usually contain substances in addition to the active ingredient (or named drug); these adulterants can have serious, sometimes fatal, health consequences. Substances may be added in order to:
bulk or dilute the drug,
complement or enhance the effects of the active ingredient,
facilitate the administration of the drug.
Also, additional substances or contaminants may be created through a chemical reaction during processing, or added though accidental contamination during storage.
A systematic review of the published evidence of drug adulterants found in multiple samples of illicit drugs was published by the Centre for Public Health (UK) in April 2010.1The review included only articles in English. The evidence suggests that some adulterants and bulking agents are not dangerous. Various types of sugars are used as bulking agents in most illicit drugs. An adapted version of the authors' summary of the evidence of adulterants, other than sugars, found in heroin, cocaine, methamphetamine, ecstasy and cannabis is presented in Table 1. These substances are generally added to the drugs during processing and can cause health problems.
The findings in the international literature are consistent with findings in Ireland. In recent years, the Forensic Science Laboratory in Ireland has reported the presence of caffeine, paracetamol and levamisole in heroin samples to the Early Warning sub-committee of the National Advisory Committee on Drugs (NACD). Phenactin, lignocaine and levamisole were reported in cocaine, and glass beads were reported in cannabis; the latter practice occurred for a short period during 2007 and is no longer an issue.
According to this review, a number of bacterial contaminants have been reported in illicit drugs. The negative effects were usually experienced by injecting drug users. The bacteria identified were:
Bacillus anthracis, Bacillus cereus, Clostridium botulinum, Clostridium novyi, Clostridium sordellii
and bacteria causing necrotising fasciitis. Bacterial contaminants identified in Ireland were
Clostridium botulinum
(in 2005) and
Clostridium novyi
(in 2002).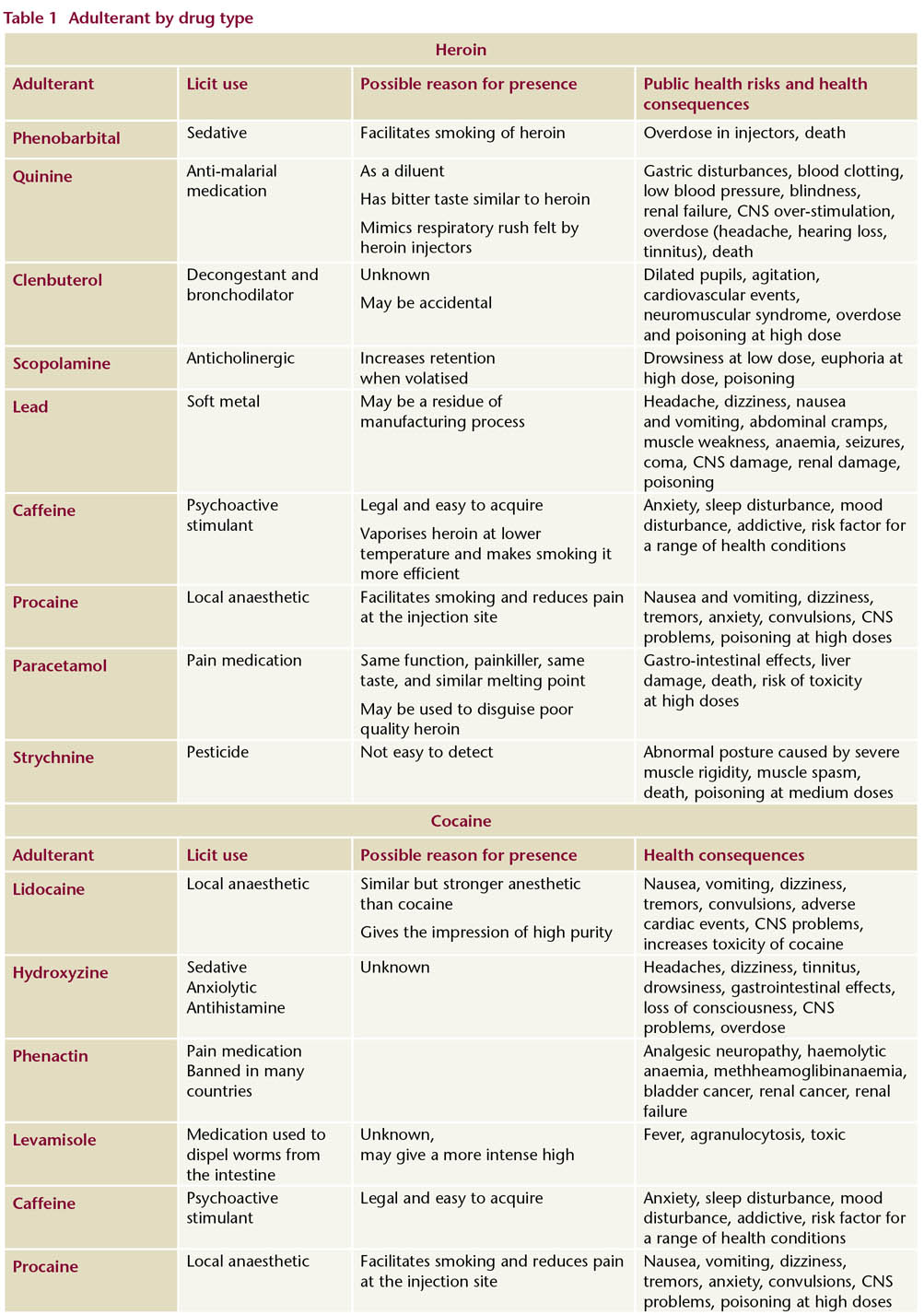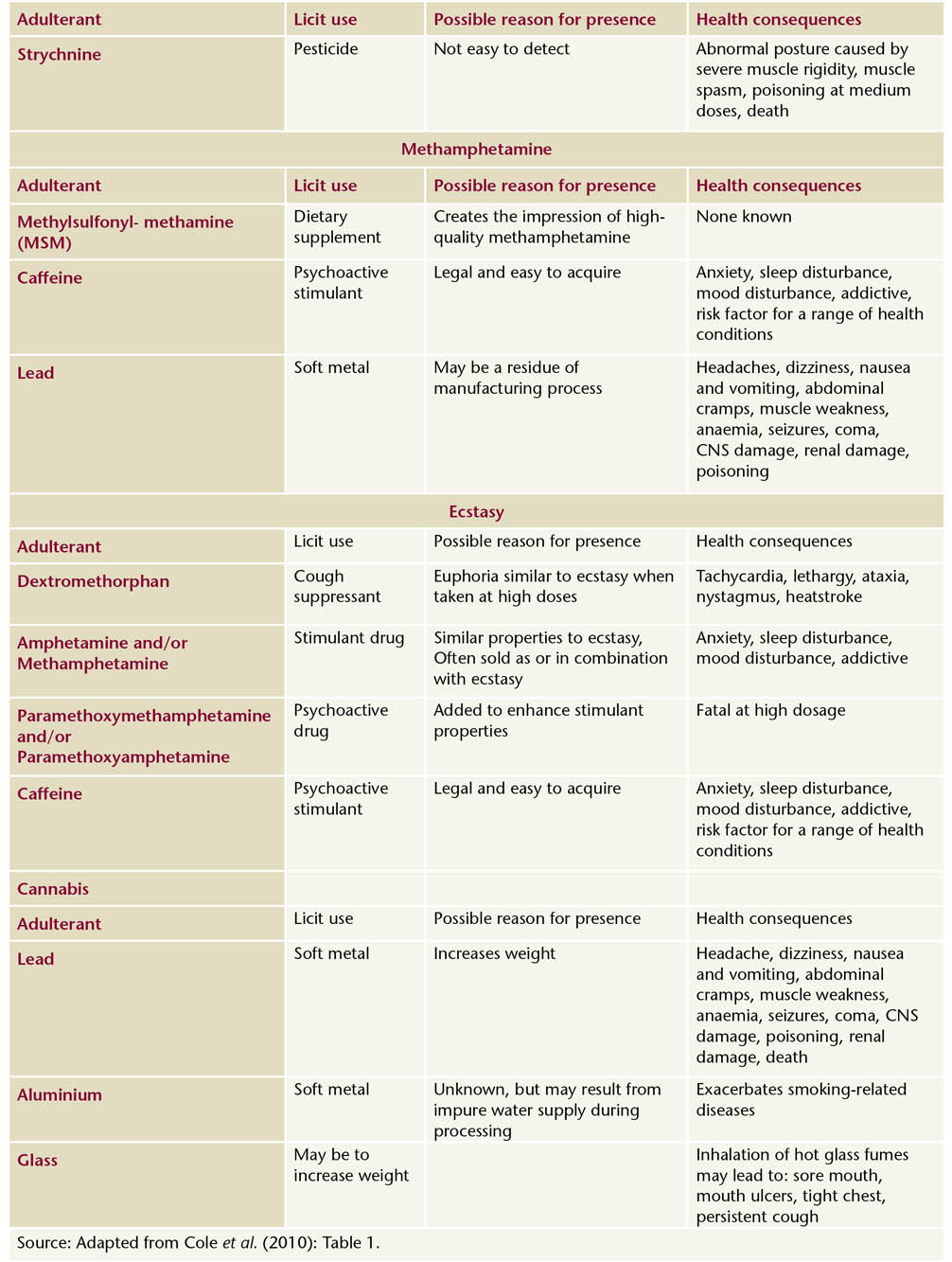 1. Cole C, Jones L, McVeigh J, Kicman A, Syed Q and Bellis M (2010) Cut: a guide to adulterants, bulking agents and other contaminants found in illicit drugs. Liverpool: Liverpool John Moores University. Available at www.cph.org.uk/showPublication.aspx?pubid=632
International, Open Access, Article
Repository Staff Only: item control page